Professional SEO Keyword Research Service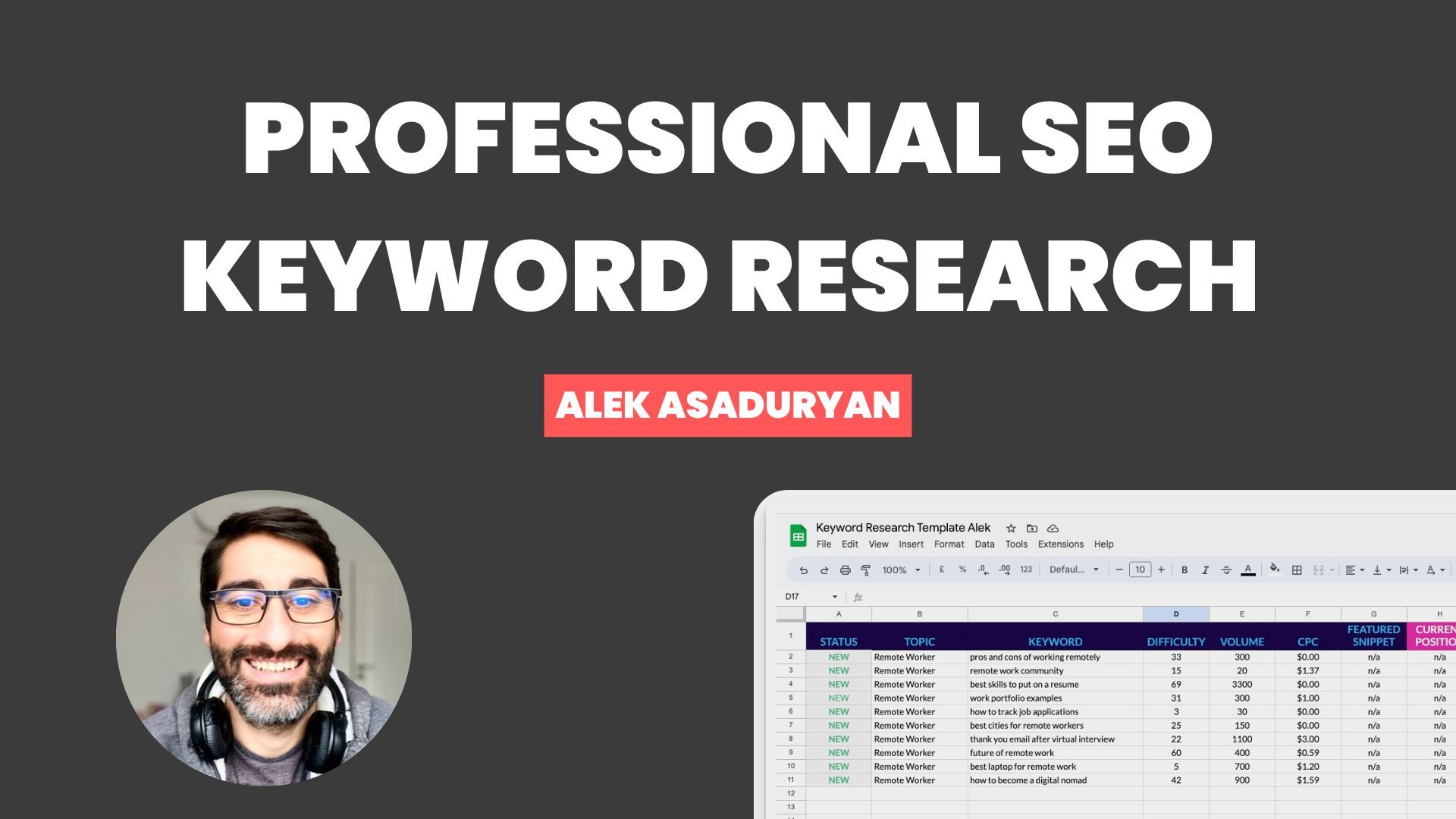 Investing time in keyword research can be overwhelming, so allow me to handle it for you!
💡
Find commercial keywords to unlock more search traffic.
---
⚒️ How it works:
You give me 5 topics (seed keywords) you want to rank for
I research these terms and related terms, search intent, and topic grouping
I organize this keyword research data into an action-oriented report
📊 You can expect…
Well-researched keyword research done by me
Robust process for finding commercial keywords to target
Timely delivery of the report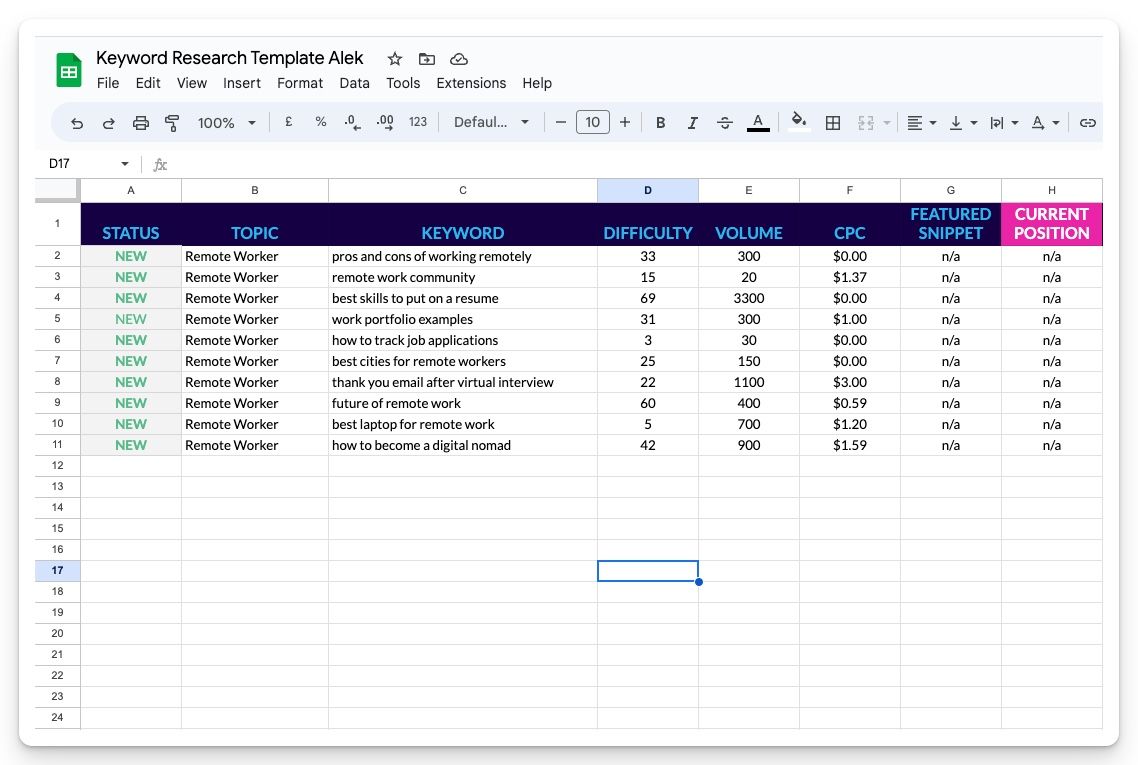 💡
• Up to 5 topics, grouped by topic for ease of use.
• Up to 200 keywords categorized by transactional, informational, navigational, etc.
• A beautiful, instructional report
• 3-day turnaround
---
🧑🏻‍💻 Who Am I & What Do I Know About SEO?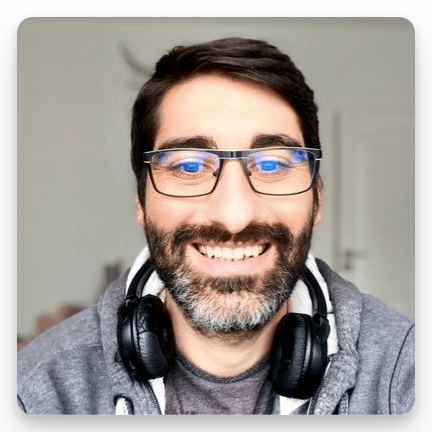 I'm Alek Asaduryan, and I've been doing SEO for almost 7 years, including running my own niche sites.
I also worked for 1 year for an EdTech startup where I was inhouse SEO and was responsible for maintaining the company blog.
I've scaled my own sites to $10,000 per month and now want to teach you how to do it yourself.
In this course, I will give everything I know, and, most importantly, I'll update the course with new knowledge, tactics, and strategies.
---
📈 You will get more organic traffic by using my keyword research service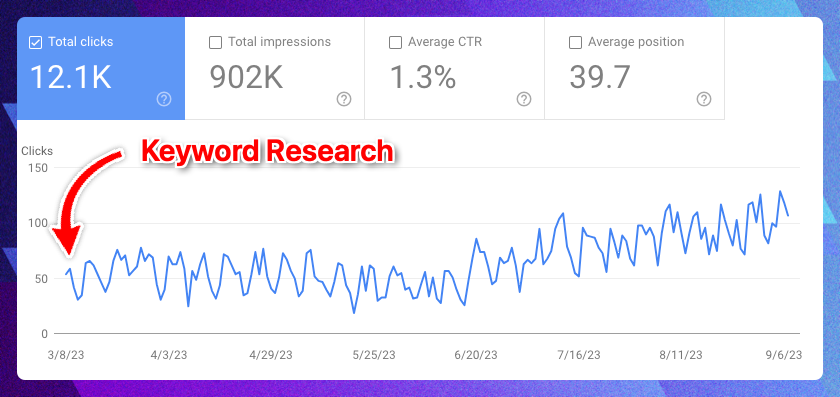 ---
💲 7-Day Money Back Guarantee
If you are dissatisfied with the keyword research within 7 days of purchasing, you can request a complete refund. No questions asked!
---
🙏 Praise from customers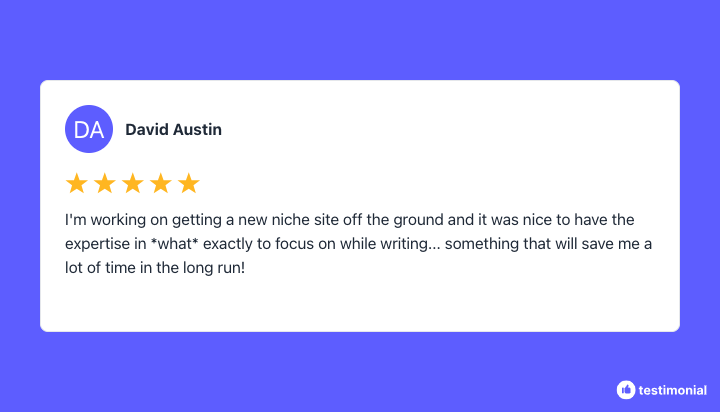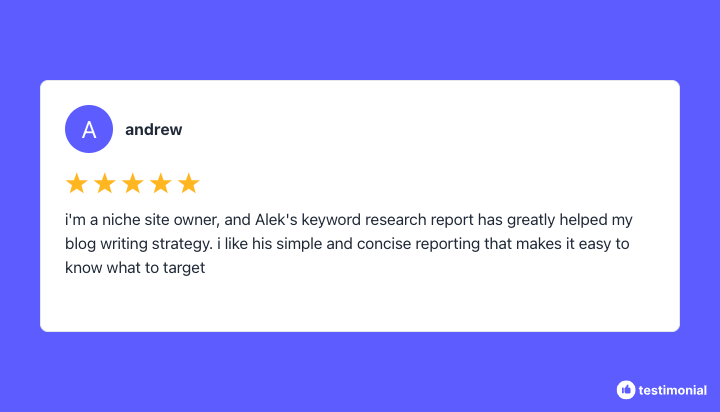 ---
🎖️ Service and Pricing
💡
Number of Customers: 11
Turnaround time: 3 days
Keywords: Up to 200
SEO Experience: 7+ years
Price: $189
Frequently Asked Questions (FAQ):
Is this an automated keyword research report from Semrush, Ahrefs, etc.?
No, it's not. I manually do the keyword research using my own techniques and strategies. In fact, these are the same methods I use for my sites.
Is this keyword research useful for E-commerce sites?
Absolutely! I have a vast experience with E-commerce, SaaS, and regular content sites.
Is this keyword research useful for new sites?
Yes, it is highly recommended to kick start a new website with keyword research conducted by a professional.
What tools and software do you use?
I use Ahrefs, LowFruits, and Google autocomplete.
Do you check the SEPR for each keyword manually?
No, I don't check SERPs for each keyword.
Can I ask questions via email after the service?
Most customers ask follow-up questions. I'm always happy to help.