Customized Website SEO Audit/Consultancy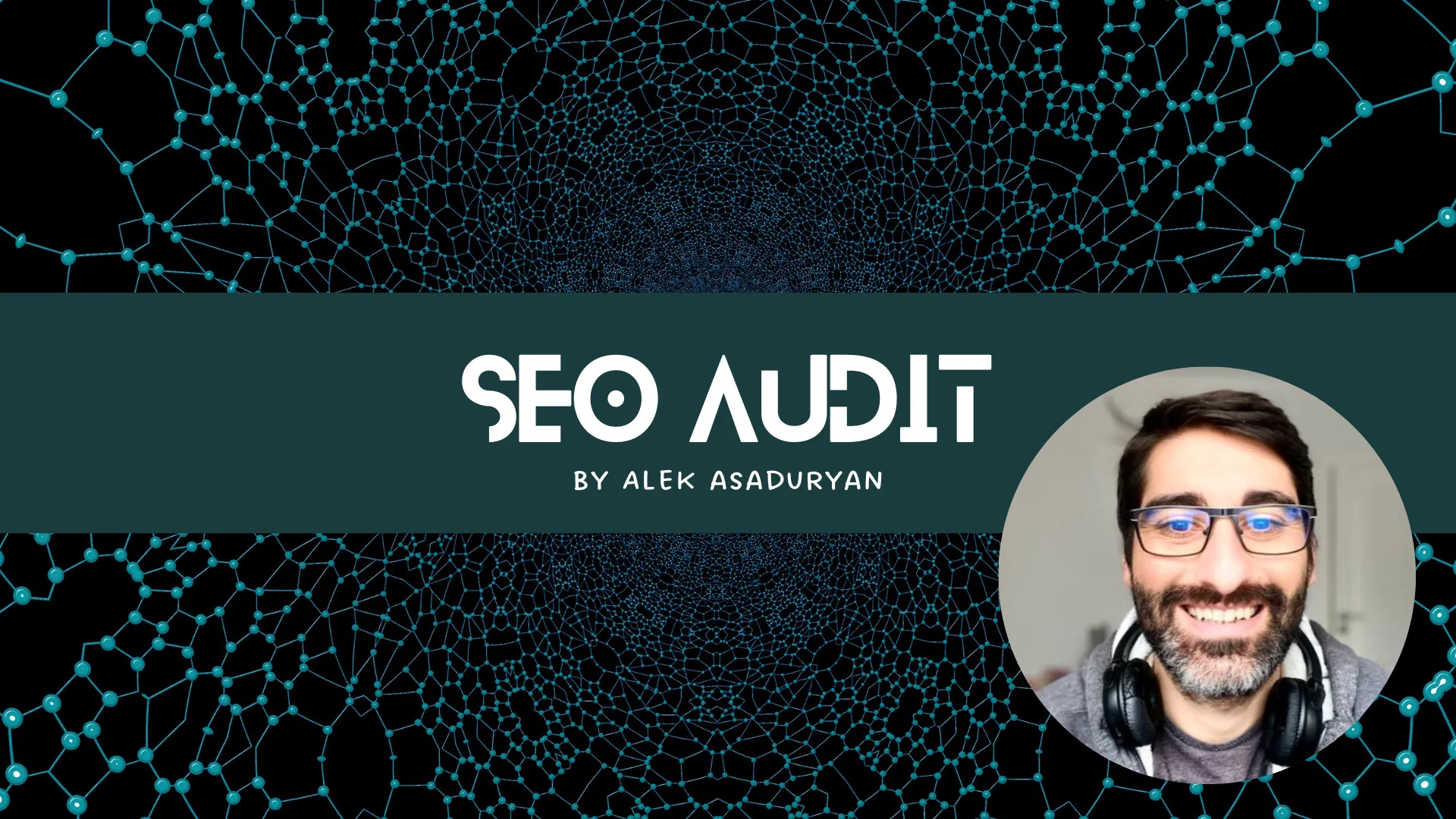 Do you need help with your website?
Or would you want a comprehensive review of your entire site to identify areas for improvement?
Look no further. I'll audit your website's SEO problems and mistakes, providing actionable advice on what needs to be fixed. I'll make sure that your site is set up for success.
I've got 7+ years of experience in the SEO industry and have worked with SaaS businesses and niche website builders. Now I have completed over 200 SEO site audits, including E-commerce, SaaS, and content sites.
I can usually identify and resolve any issues within the first 30 minutes of review, but if I can't, I offer a full money-back guarantee.
---
🧑🏻‍💻 Who Am I & What Do I Know About SEO?
I'm Alek Asaduryan, and I've been doing SEO for 7 years, including running my own niche sites.
I also worked for 1 year for an EdTech startup where I was inhouse SEO and was responsible for maintaining the company blog.
I've scaled my own sites to $10,000 per month and now want to teach you how to do it yourself.
---
You will get more organic traffic by implementing my recommendations!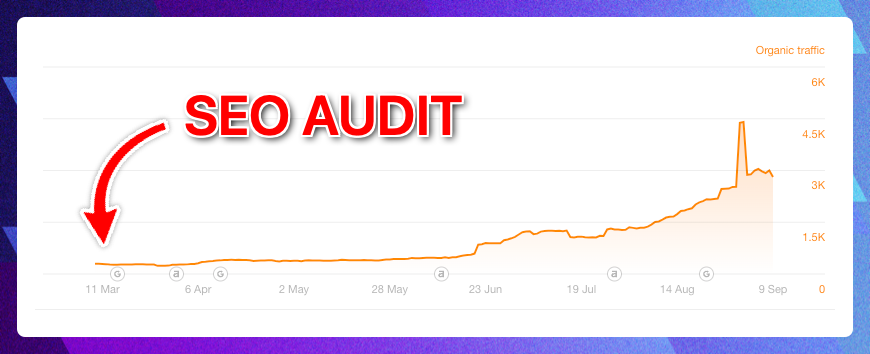 This isn't an automated report generated by scraping SEO tools.
I'll personally review the website, using my expertise and experience to identify and fix problems.
What you'll get.
You will receive a Notion link with your report with all the areas you can improve on your website, ideas, and tactics to implement some of the changes.
Praise from customers
---
💲 7-Day Money Back Guarantee
If you are dissatisfied with the audit within 7 days of purchasing, you can request a complete refund. No questions asked!
---
Customized Website SEO Audit/Consultancy
SUMMER 2023 SALE — $119 / $209
💡
Number of Customers: 200+
Turn Around Time: 72 hours
SEO Experience: 7+ years
Format: Notion document
Frequently Asked Questions (FAQ):
Is this an automated SEO report from Semrush, Ahrefs, or ScreamingFrog?
No, it's not. I manually check all your important pages and use my experience to find problems and hidden SEO issues that tools often can't see.
Is this site audit useful for E-commerce sites?
Absolutely! I have a vast experience with E-commerce, SaaS, and regular content sites.
Is this site audit useful for brand new sites?
Nope! If you don't have enough pages, there won't be anything to audit. I recommend getting it once you have at least 50 pages on the site.
What tools and software do you use?
I use ScreamingFrog, Google PageSpeed Insights, GTmetrix, Detailed SEO, and Ahrefs.
Do you provide recommendations for how to fix the SEO issues?
When I find an SEO issue, I provide recommendations based on my expertise.
Can I ask additional questions via email after the audit?
Most customers ask follow-up questions. I'm always happy to help.
What if my website is in perfect shape, and you can't find anything?
In cases where I cannot find any areas for improvement, I offer a full refund.