My Niche Websites Tech Stack for 2023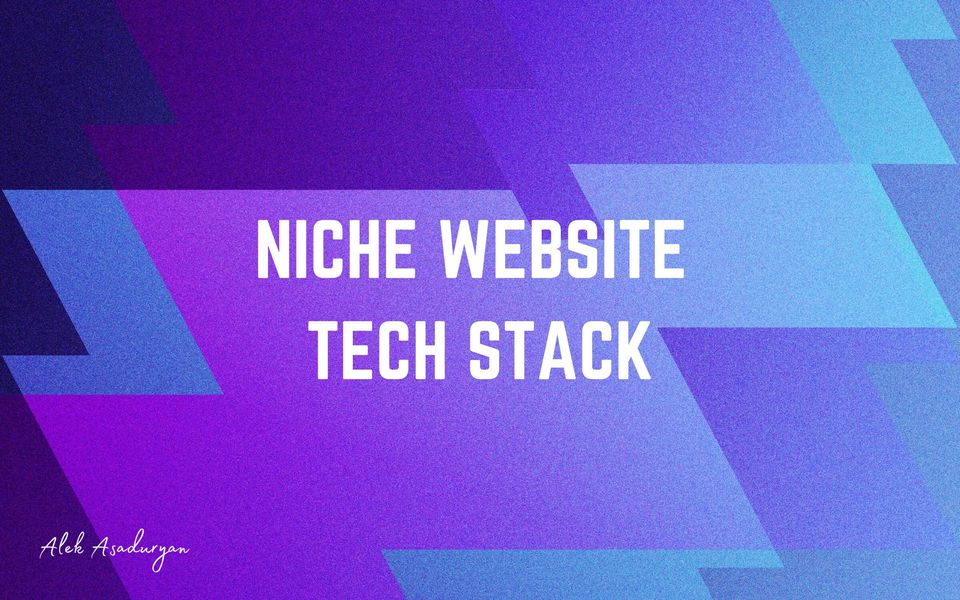 Here is the complete tech stack I use to run my online business. These are my favorite online tools, content management systems, WordPress themes, hosting providers, etc.
Everything you need to run a successful niche site is here. 👇
Busy? here's the TL;DR
Busy? My recommended beginner stack is: GeneratePress + Yoast SEO hosted on SiteGround. Advanced users: Kadence + Lasso + WP Rocket hosted on SiteGround. For content optimization, I use NeuronWriter, and for auto-indexing TagParrot. I use Ahrefs and NordVPN pretty much daily.
I use WordPress for most of my websites these days. It's my favorite content management system for niche website building because it's easy to use and reliable, and the internet is full of troubleshooting tips.
2. GeneratePress ( aff ) - WordPress Theme
My theme of choice for most of my niche websites is GeneratePress.
I like it because:
Super lightweight and fast to load
Extremely stable and reliable
Very customizable and easy to use
Affordable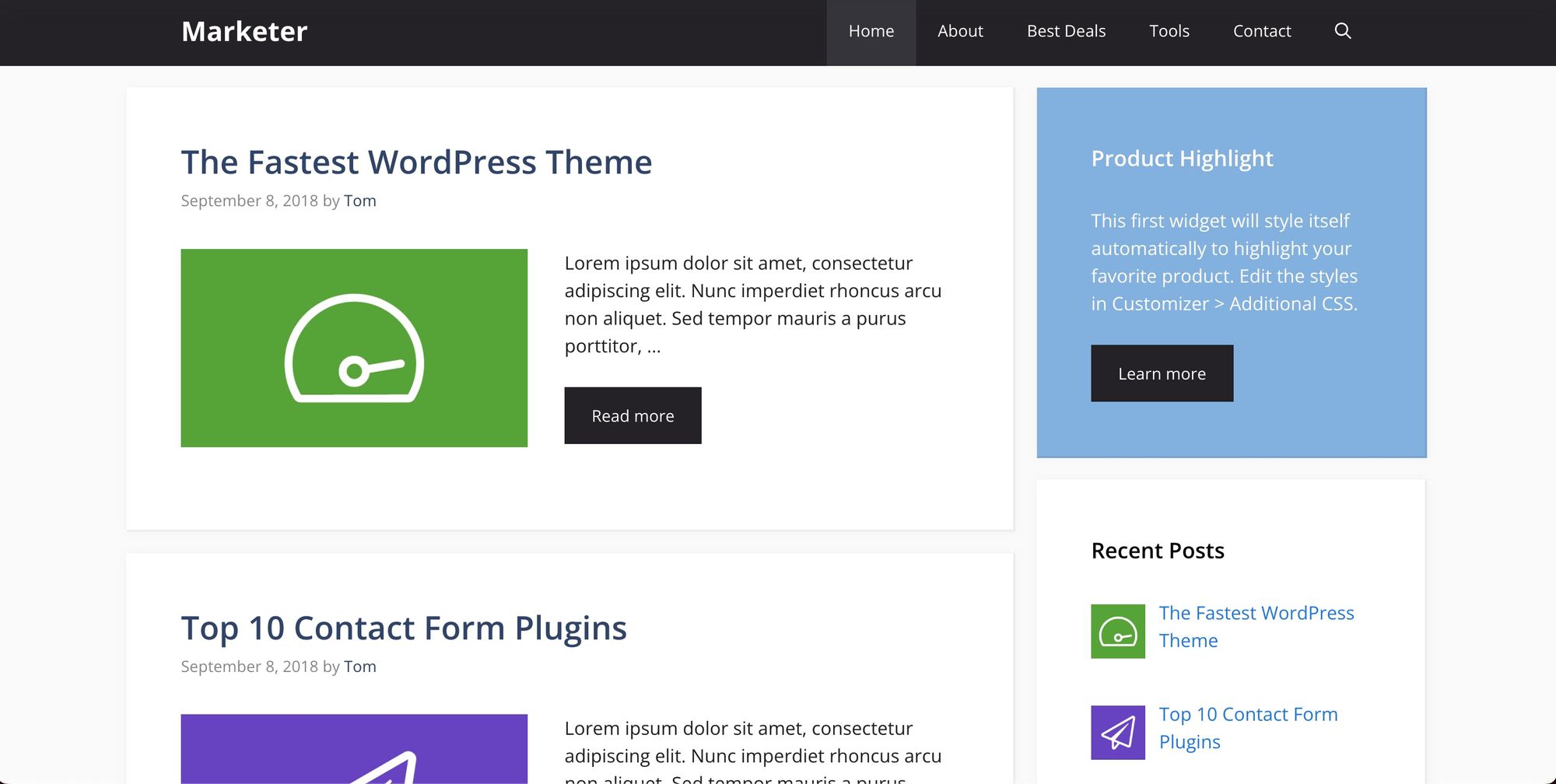 3. SiteGround ( aff ) - Hosting
I use SiteGround for all my websites. I have been using it for years now.
They are one of the top-rated hosting providers, and what's more, they offer excellent customer support.
SiteGround is very cheap for the first year ( after that, you can switch to another provider ).
4. Grammarly - Spelling and grammar assistant
Grammarly is a writing assistance tool that helps people improve the quality of their writing. It uses advanced technology to check your writing for grammar, spelling, and punctuation errors and suggests corrections to help you improve your writing.
Grammarly is a life-saver for not native English speakers like me.
I use it daily for practically everything I write online.
5. Lasso ( aff ) - Comparison tables
Lasso is my product display boxes and comparison tables tool of choice.
If you have an affiliate website, just put a Lasso comparison table on top of any round-up review page and increase your commission.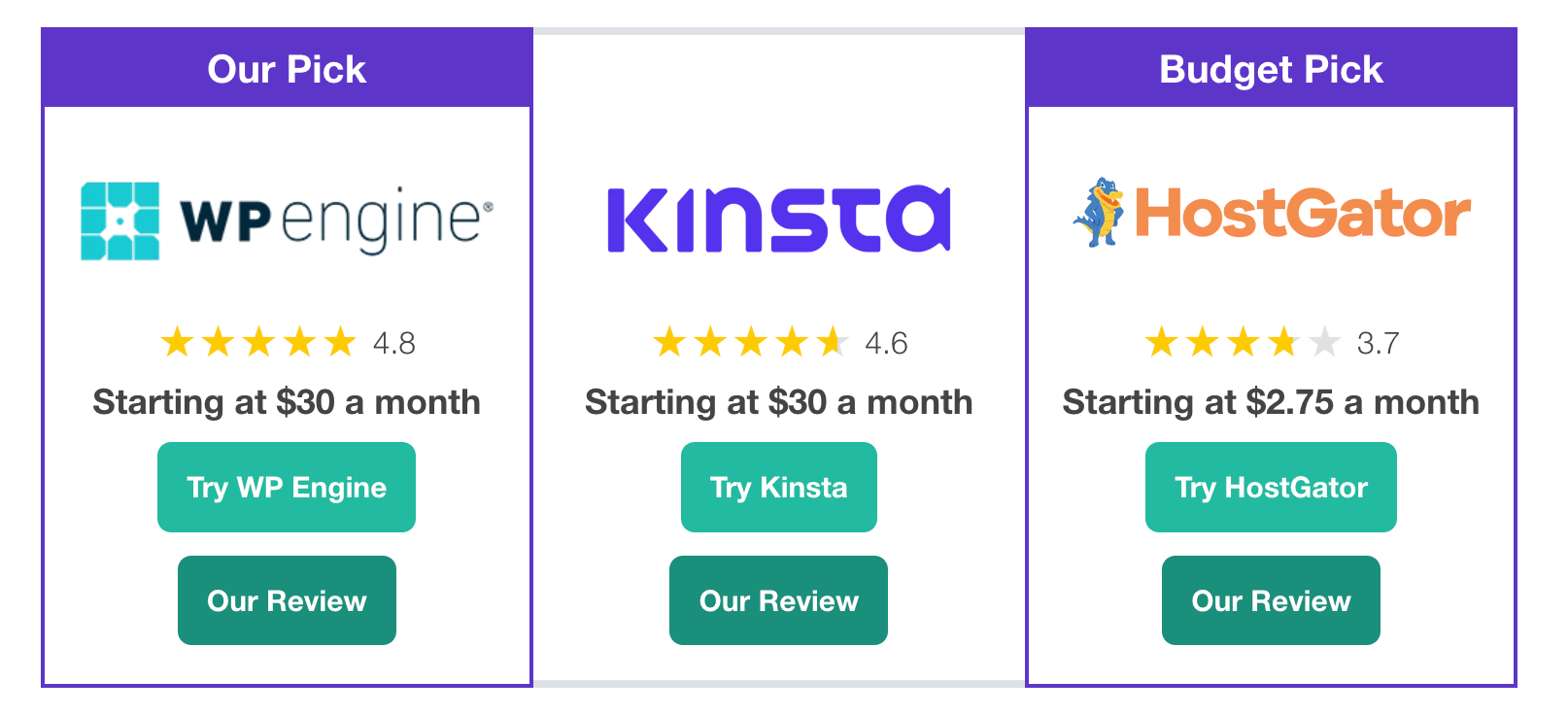 6. WP Rocket ( aff ) - Caching and site speed
WP Rocket is a premium caching plugin for WordPress that helps speed up websites by optimizing page caching, minifying CSS, JavaScript, and HTML files, and providing other performance optimization features. WP Rocket helped me achieve 92 scores on page speed insight with ads turned on. Before using it, I was getting 30-40 range scores.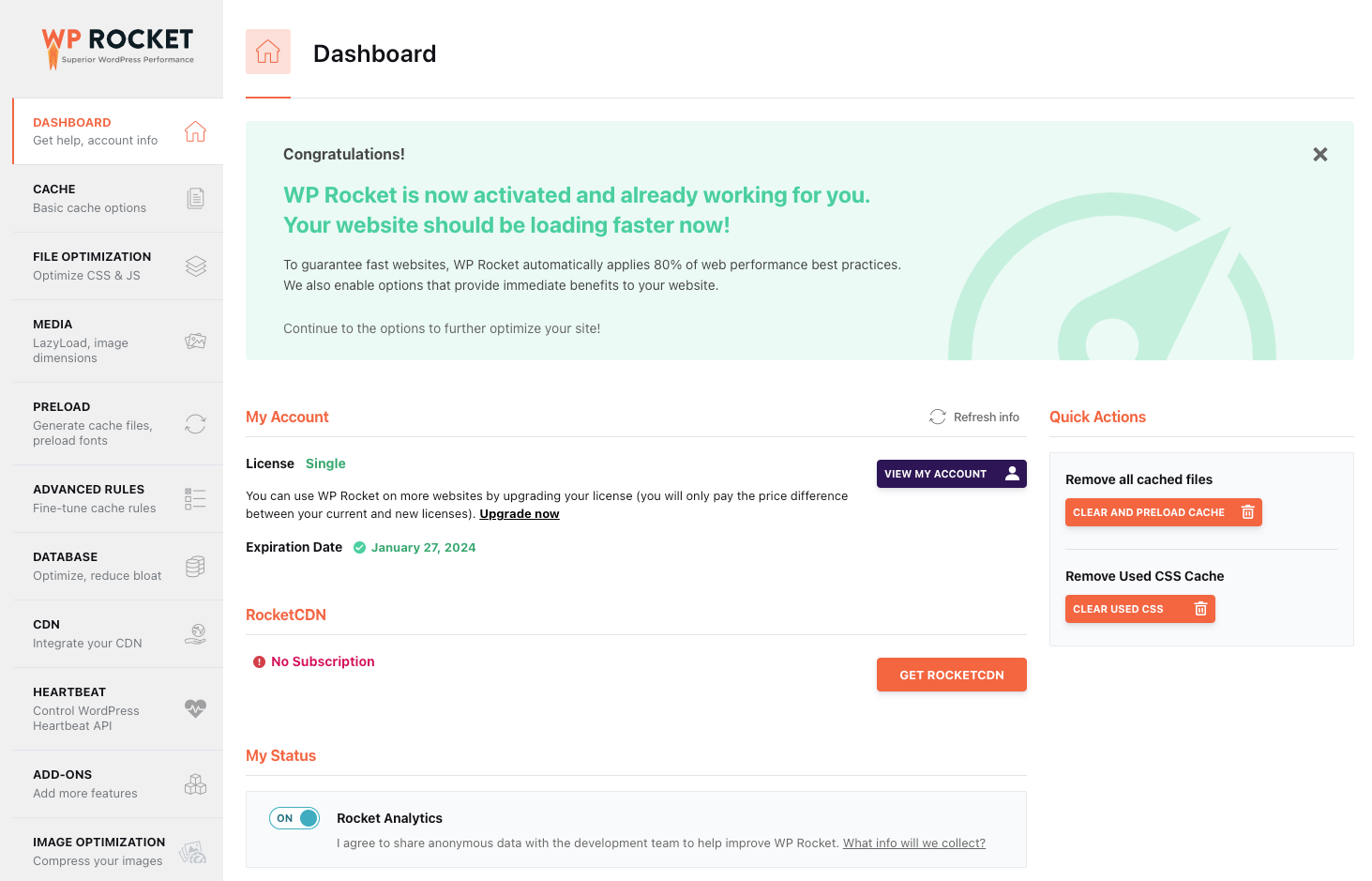 7. OptinMonster ( aff )- Email capture
OptinMonster is the best lead-generation and email-capturing tool right now. You can easily create pop-ups for email capture on your niche website. They also offer floating bars, scroll boxes, gamified wheels, and the best exit-intend detection I've seen.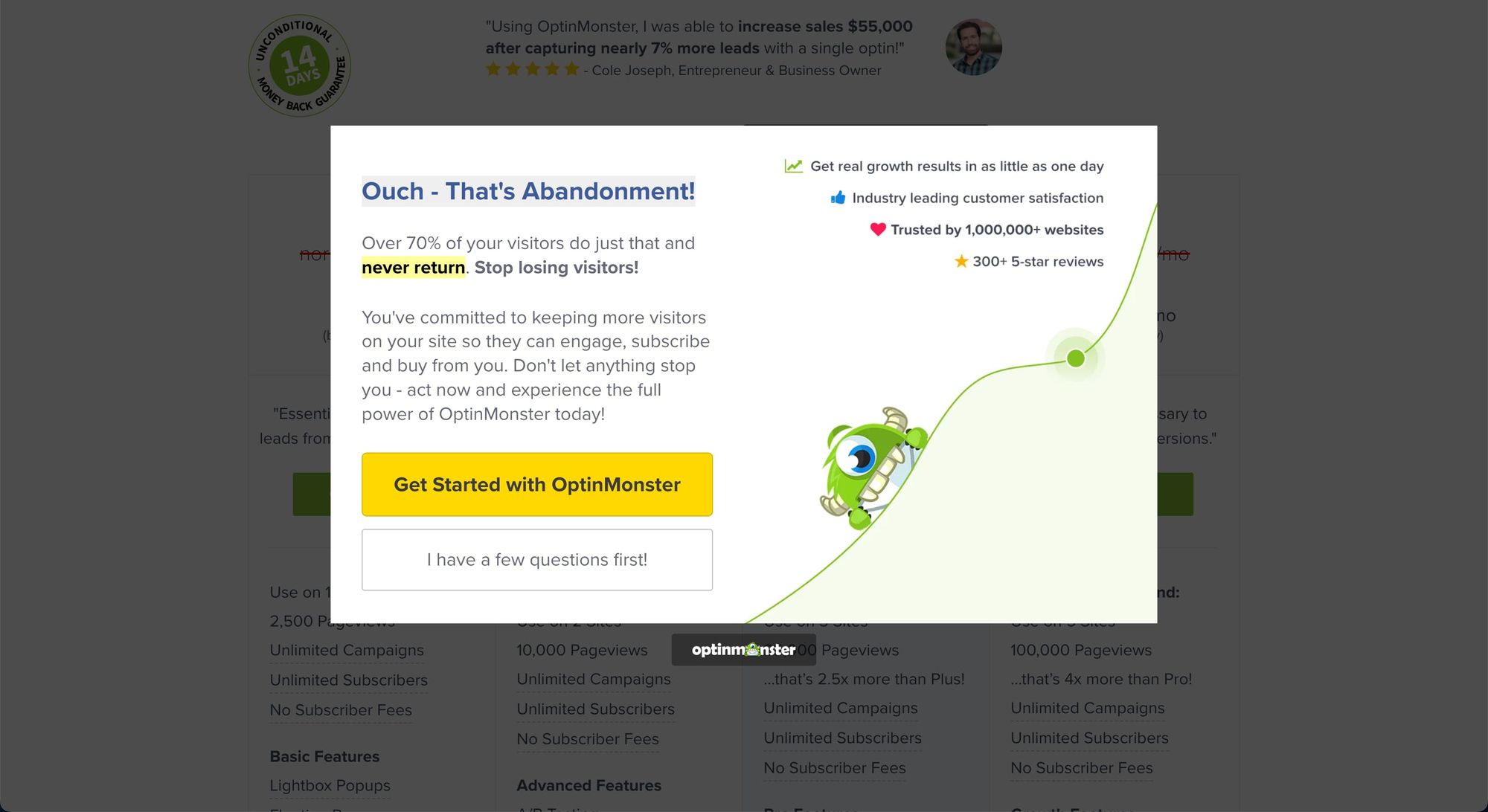 8. LowFruits ( aff )- A keyword research tool
LowFruits is an excellent keyword research tool that helps me find low-competition keywords. What I love about it is that it visually shows the competition level for each keyword. It makes it very easy to spot good keywords.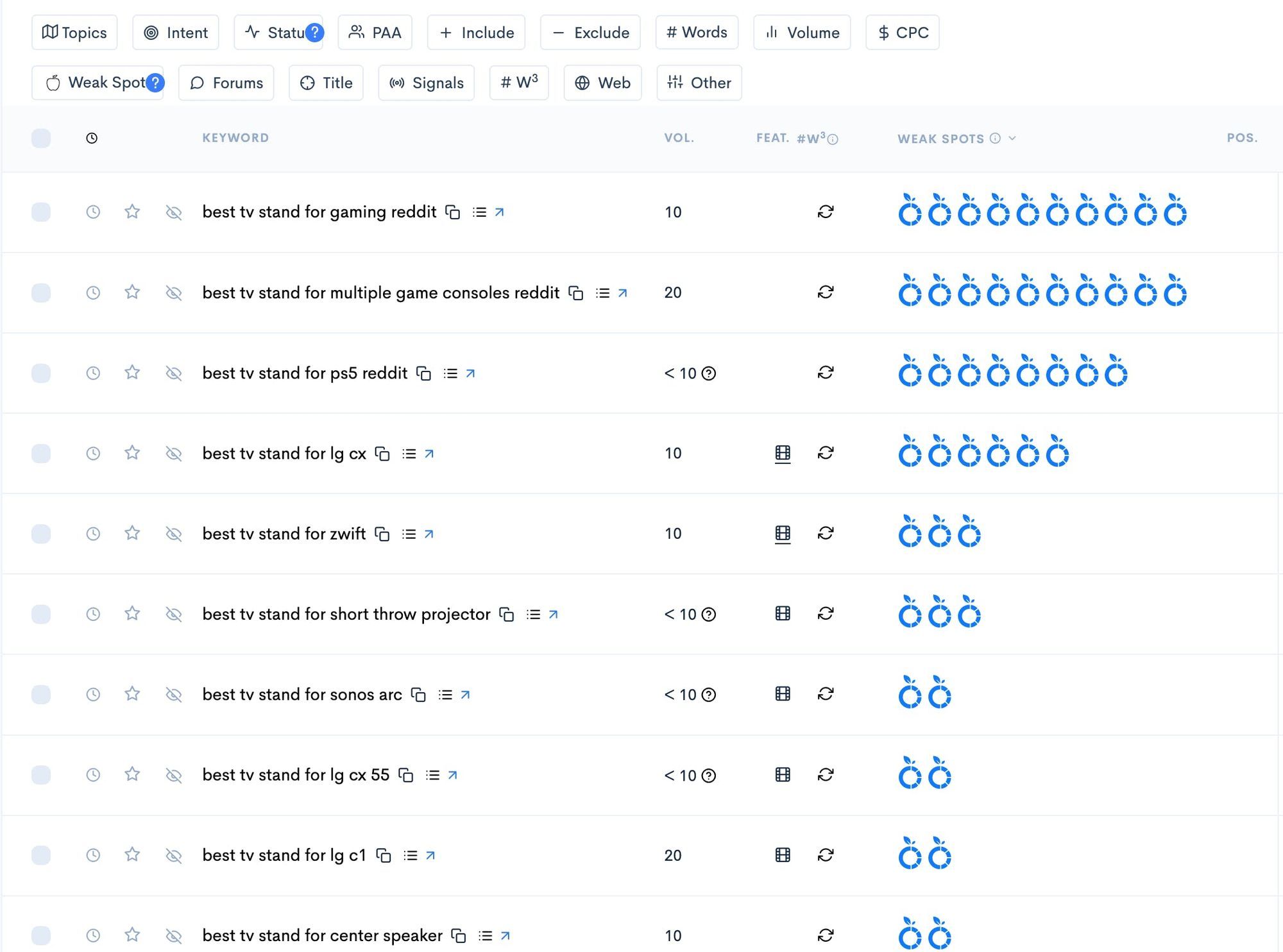 Read more: My Favourite Cheap Keyword Research Tools
9. Ahrefs - All-in-one SEO tool
Ahrefs is my favorite all-in-one SEO tool that I use daily. The Ahrefs tab on my browser is open 24/7. I use the tool for keyword research, tracking organic traffic, backlinks, referring domains, top pages, etc. I also use it to check my competitors' performance and for simple SEO audits.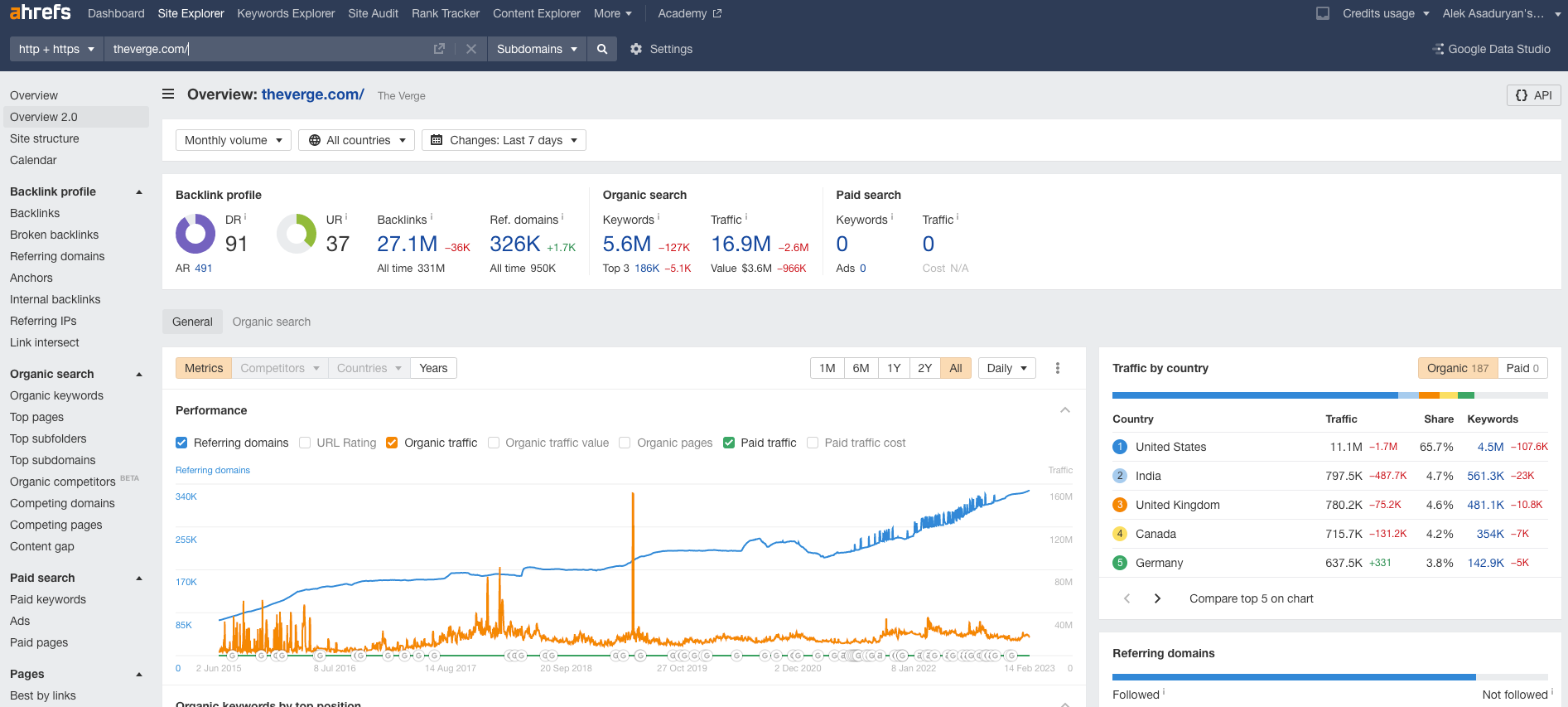 Screaming Frog is the tool I use to audit websites. You can do the same things in the Ahrefs site audit, but Screaming Frog is 10X faster. The tool can find many technical website issues like missing H1s, duplicate content, noindex, nofollow directives, and many more.
Remember that the free version is only for up to 500 URLs.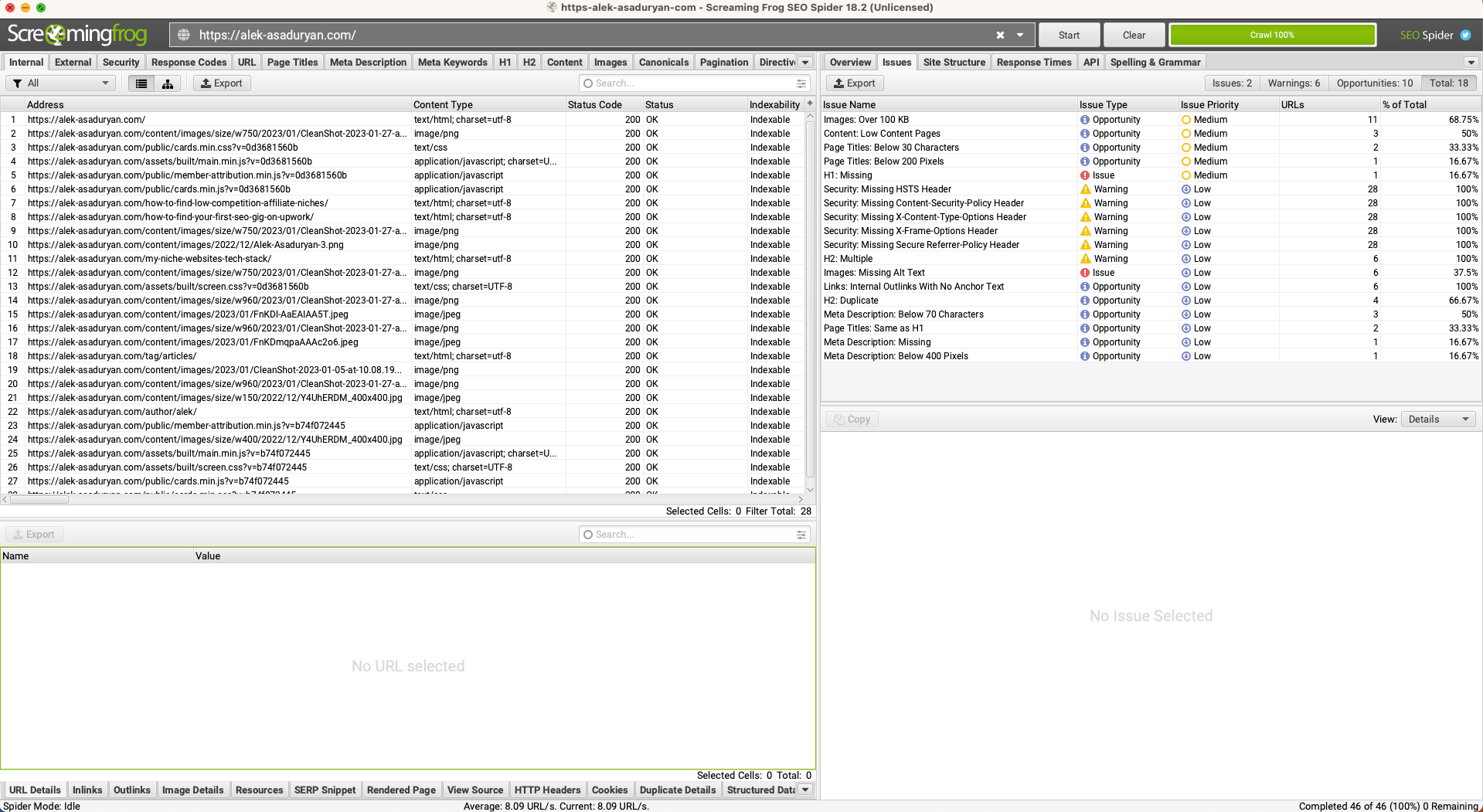 11. ConvertKit ( aff ) - Email marketing tool
ConvertKit is my favorite email marketing tool. I'm using it to send email broadcasts and newsletters and communicate with my audience. It's hands down the best email marketing tool on the market. It was a bit expensive but worth it.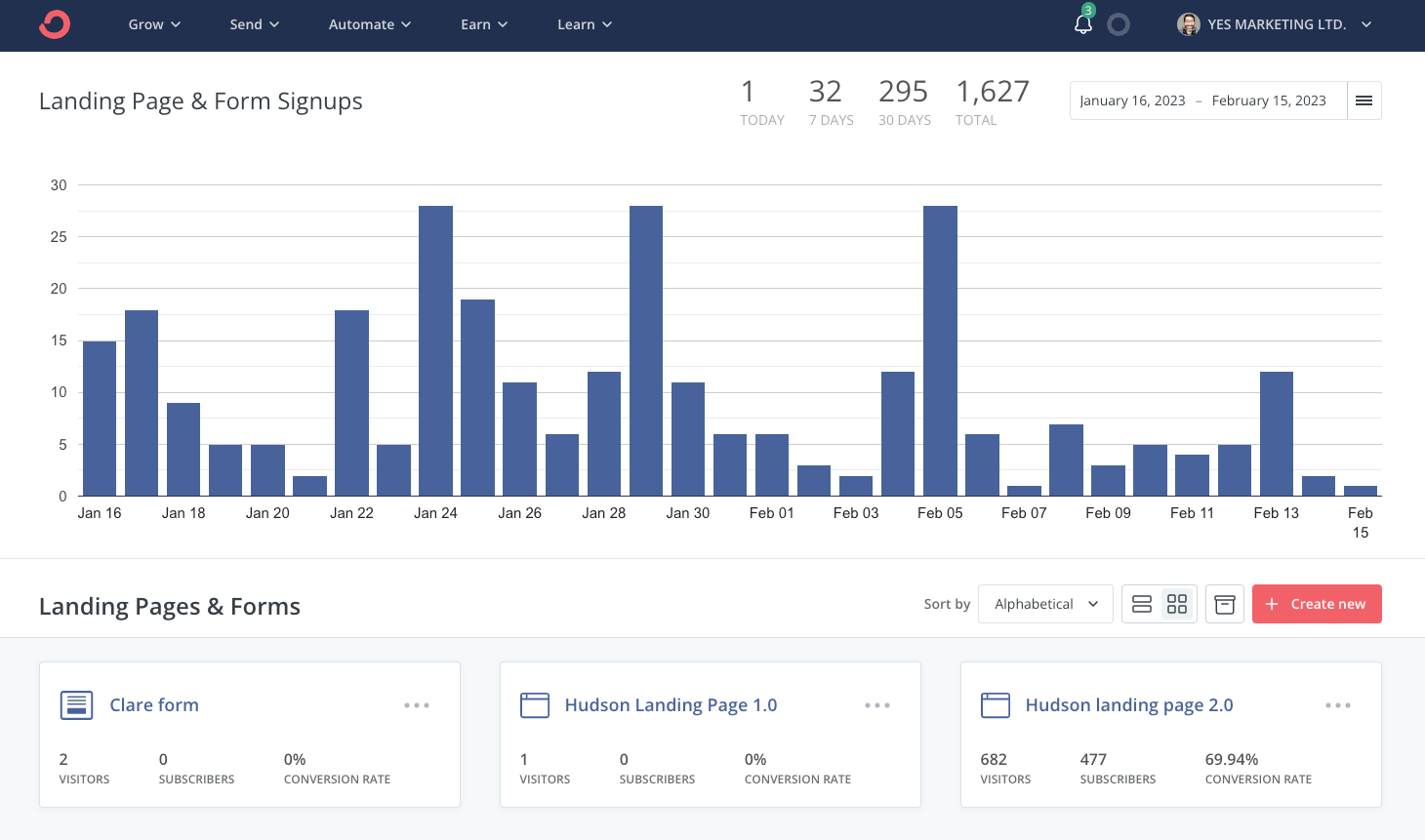 Answer the public is a fantastic tool for scraping Google people also ask questions on a scale. You type in your main keyword, and the tool provides an extensive list of keywords/questions related to that topic. It's convenient for building topical authority in any niche.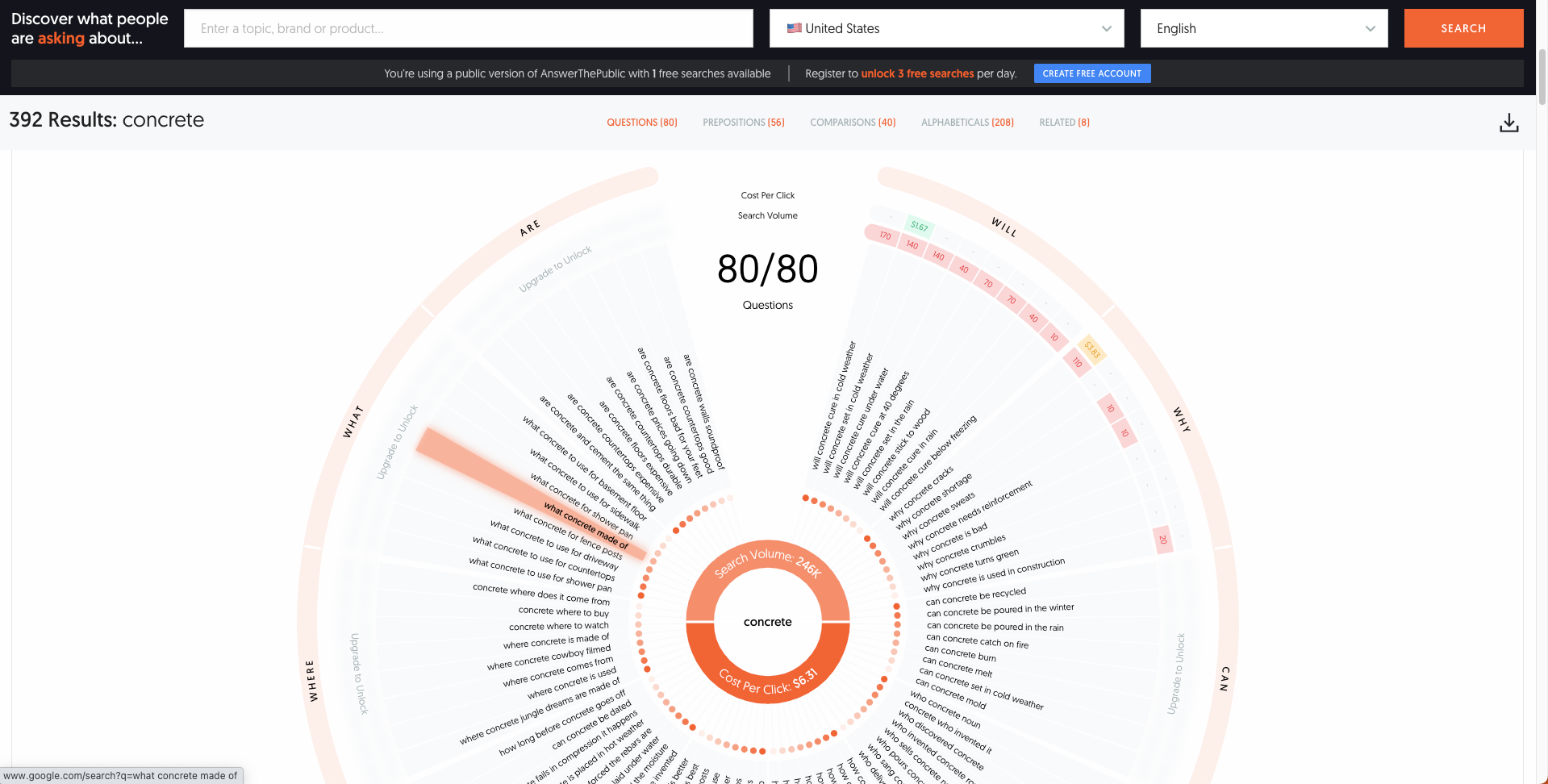 Google Search Console is a free web service provided by Google that helps website owners, webmasters, and SEO professionals monitor their website's performance and appearance in Google search results. This is probably the best place to check for your individual page/query impressions, clicks, click-through rates, and average positions.

Google Analytics is a free web analytics service offered by Google that tracks and reports website traffic and user behavior. It allows website owners, marketers, and SEO professionals to understand how users interact with their websites, track conversions, and make data-driven decisions to improve their website's performance.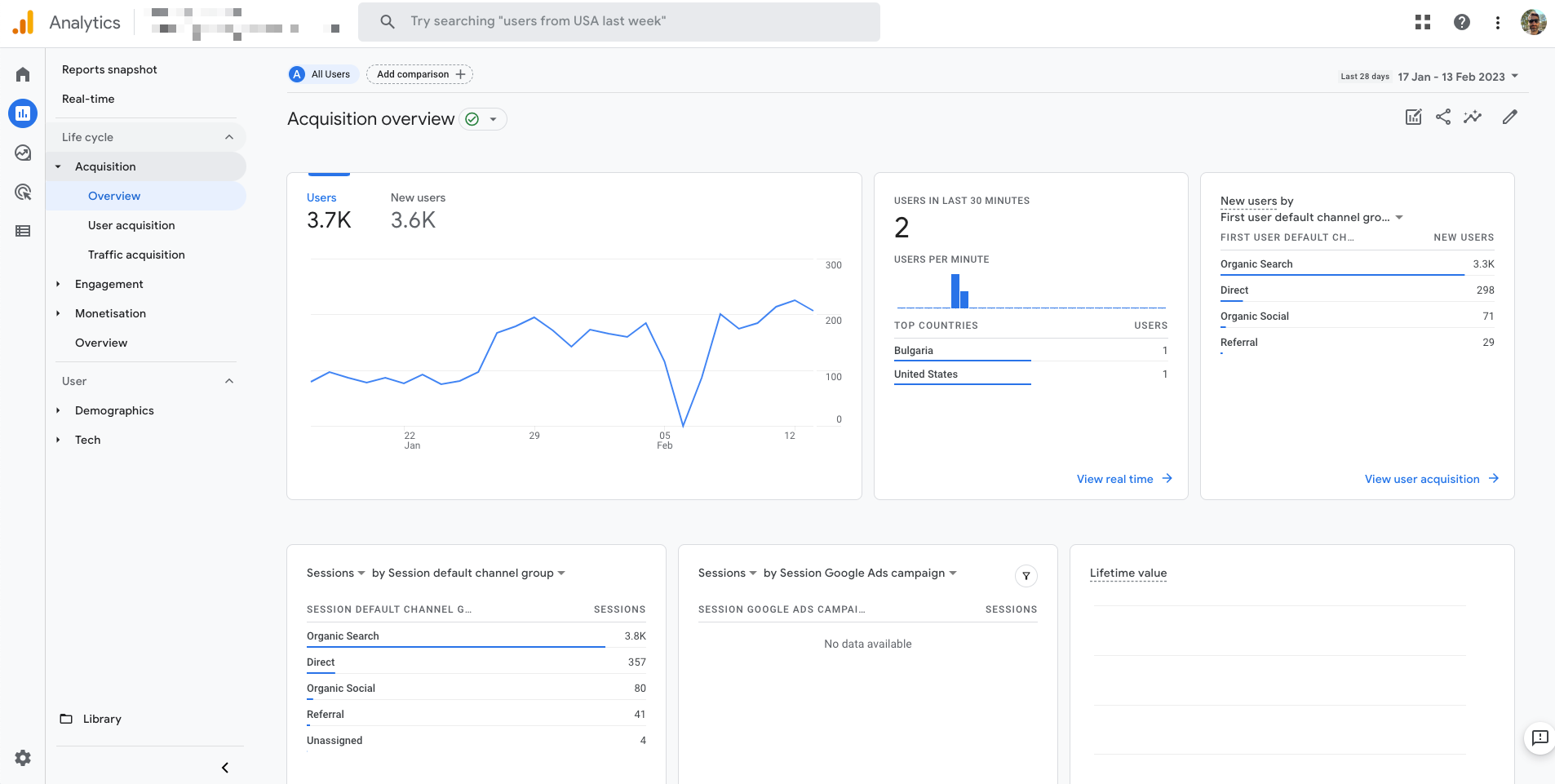 15. Typefully ( aff ) - Twitter Scheduling
Typefully is a simple Twitter scheduling tool that offers threads scheduling, auto-retweets, and a beautiful interface. Moreover, it has an auto-plug function that adds another tweet with a newsletter signup form or a product promotion once the original tweet/thread hits specific likes or retweets.
There's also an excellent analytics page with a detailed analysis of your latest tweets, followers count, impressions, engagement rate, profile conversion rate, tweeting streak, and engagement during the day.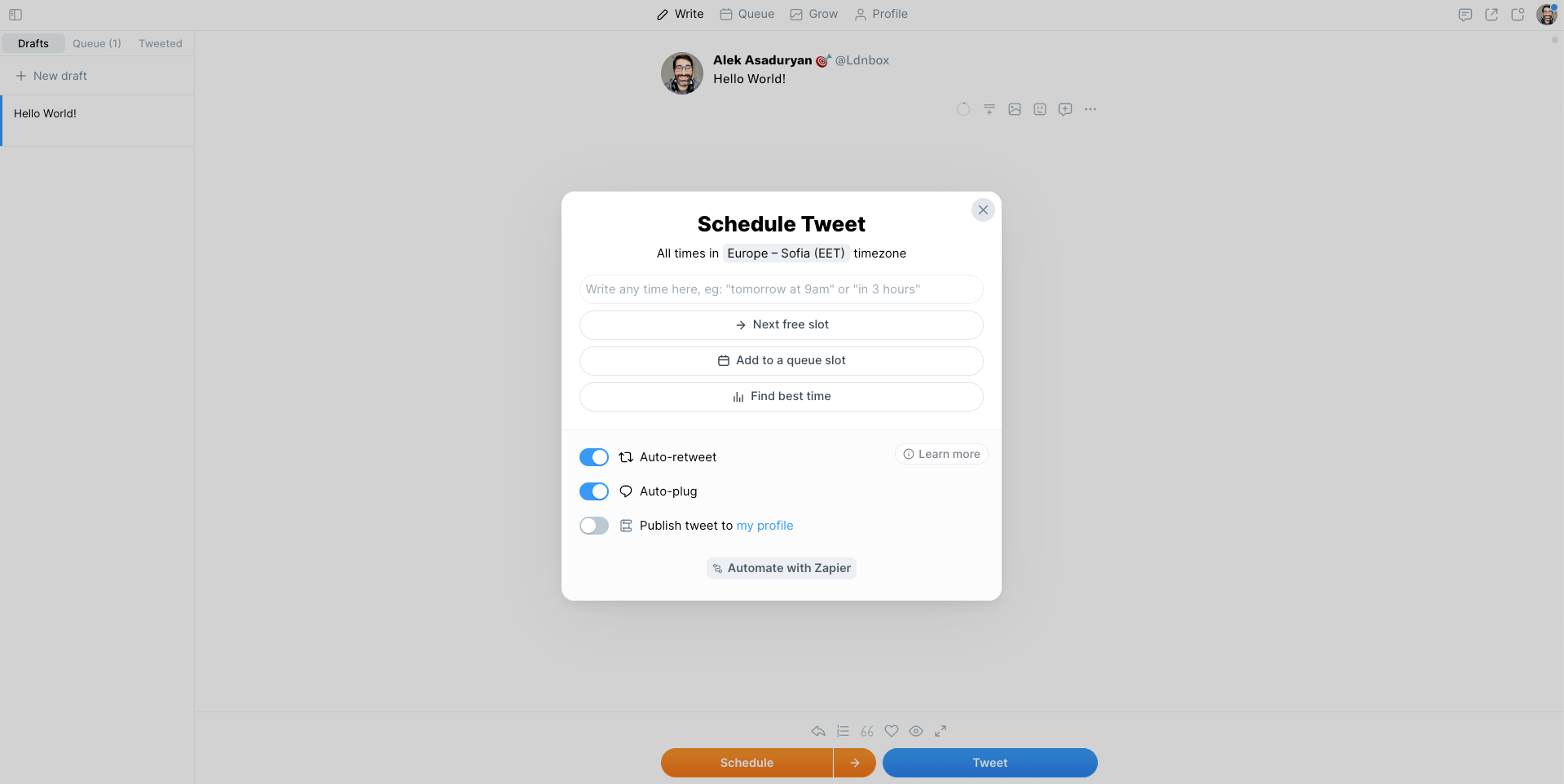 16. Yoast SEO - WP Plugin for SEO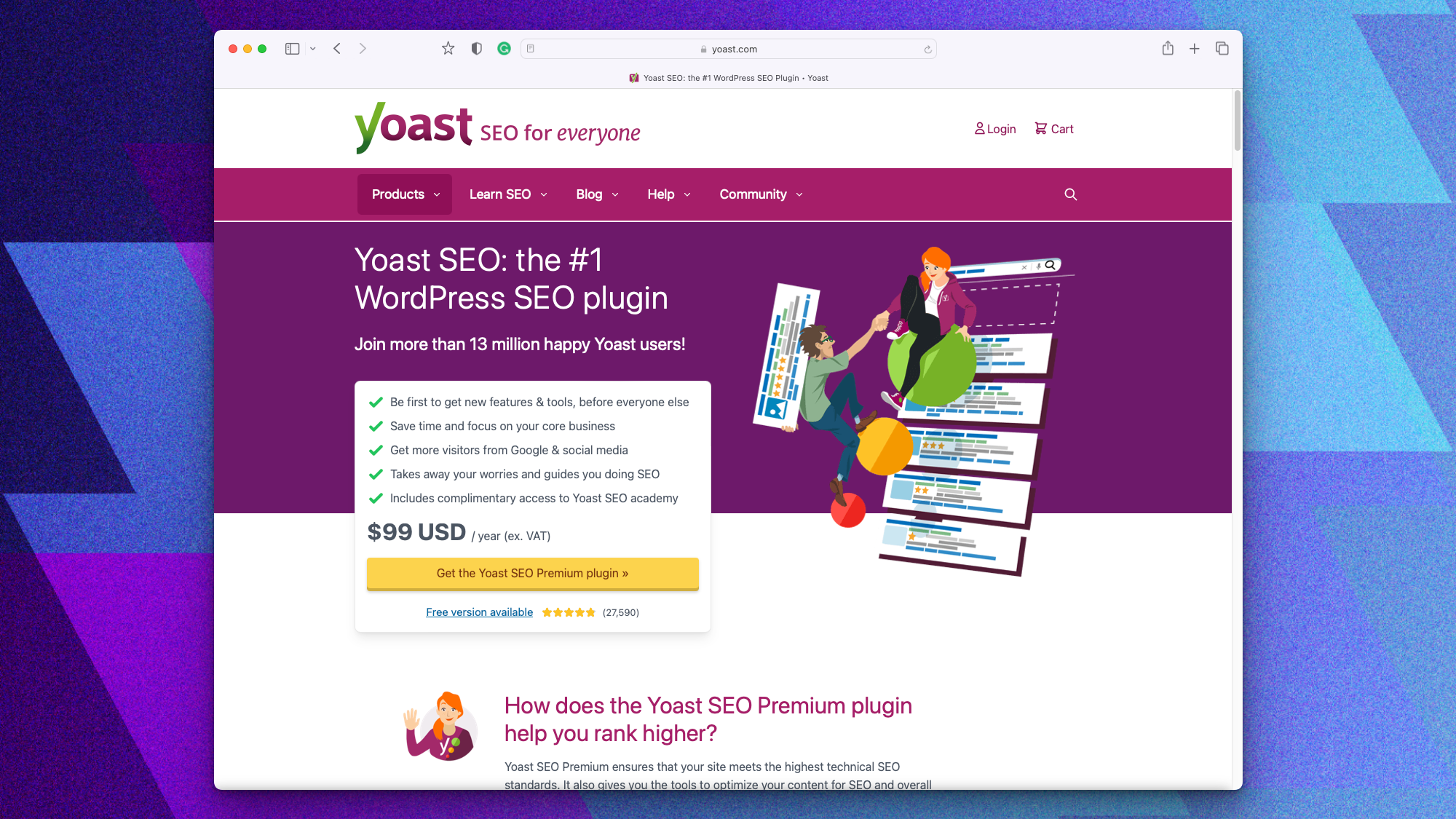 Yoast SEO is a popular WordPress plugin that helps optimize websites for search engines. The plugin provides various features and tools to improve a website's on-page SEO, including content analysis, meta tags optimization, XML sitemaps generation, breadcrumbs, and social media integration.
These days I install Yoast SEO on all my WordPress sites without exception.
The best and easiest to install a table of content for WordPress. I use this plugin on all of my sites. It helps with user experience and organic traffic.
18. NordVPN ( aff )- VPN Service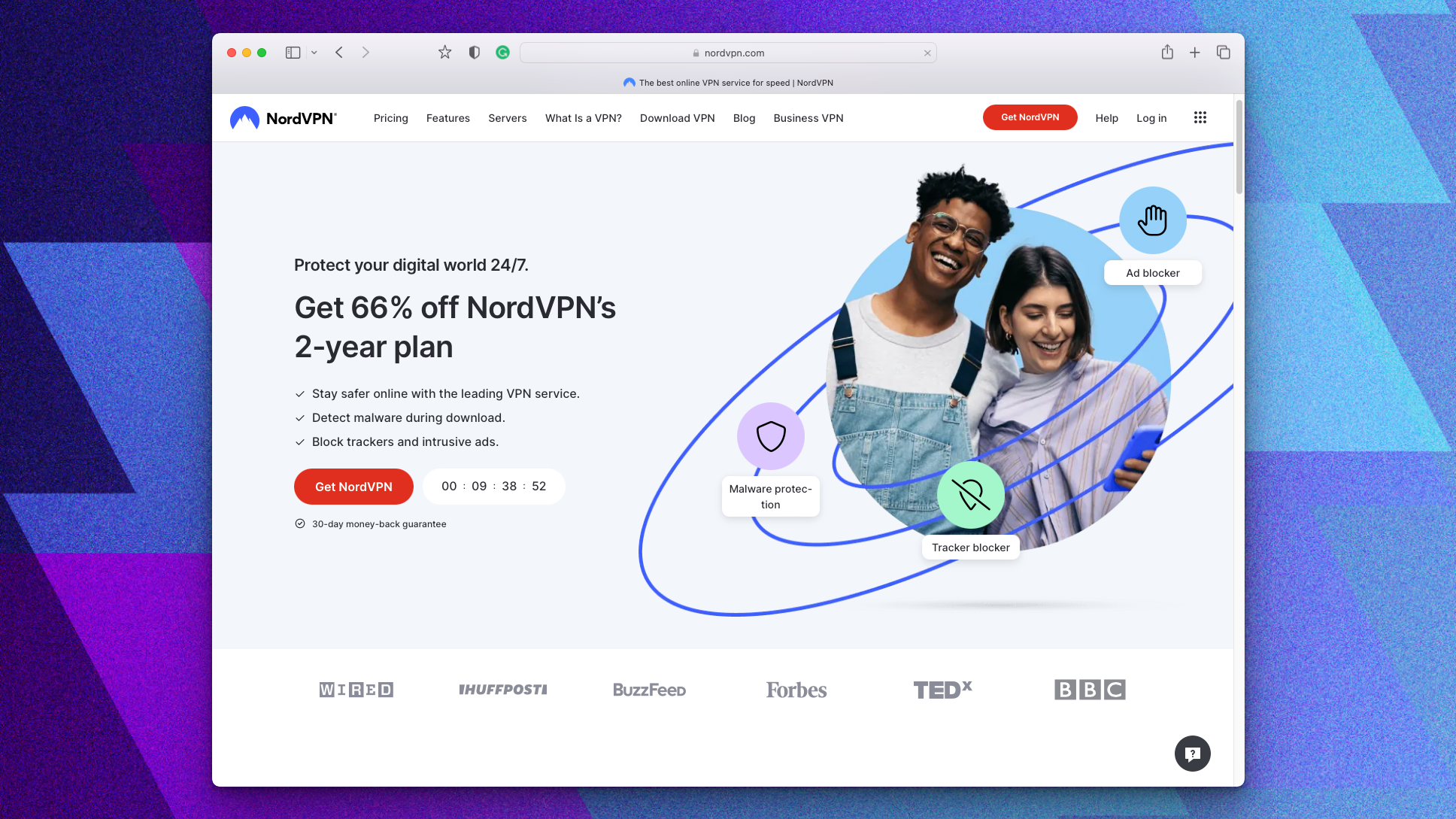 If you live outside the US and operate sites with US traffic ( like myself ), then you should use a VPN. VPN services also give safe access to streams and other content from around the world. My favorite one, for now, is NordVPN because it's relatively cheap, super easy to use, and probably the fastest one on the market.
19. TagParrot ( aff ) - Auto Indexing Tool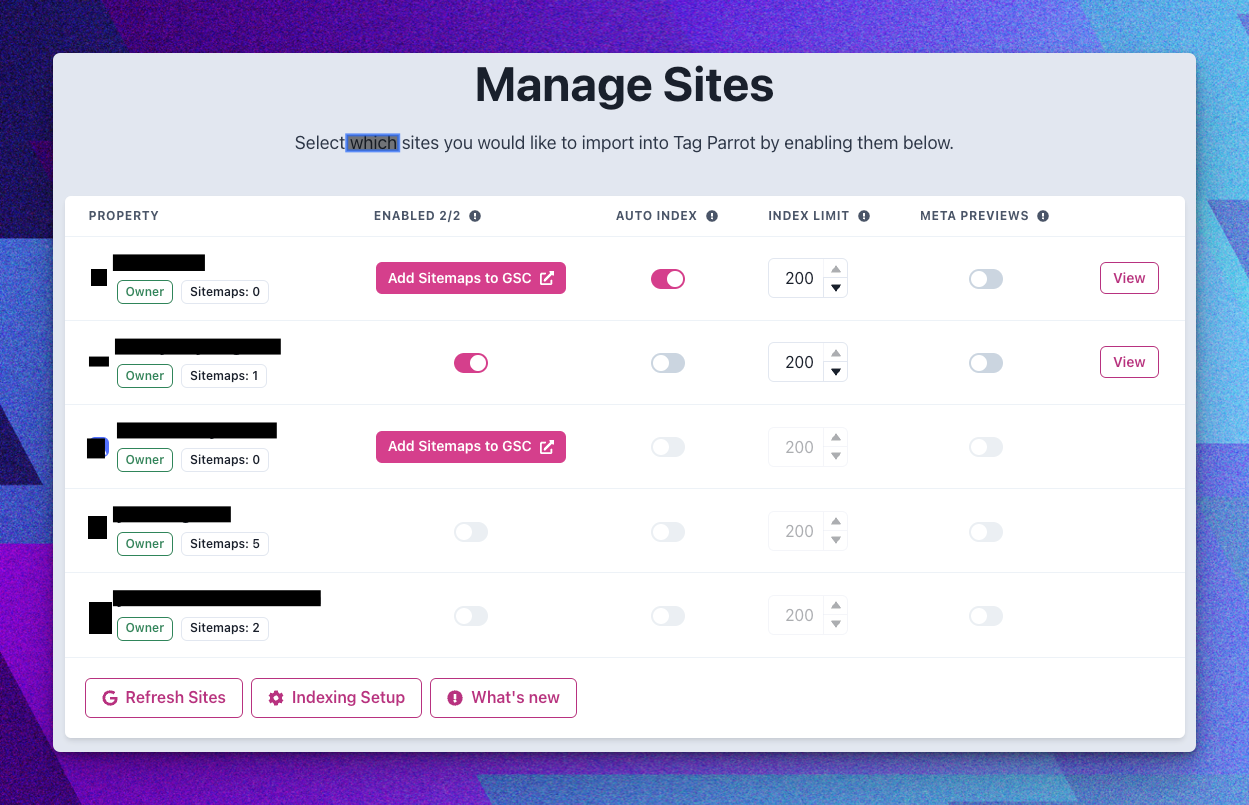 TagParrot is a fantastic auto-indexing tool. It uses Google's API to help you index a ton of pages at once instead of doing it manually.
Read my full Tag Parrot Review 2023.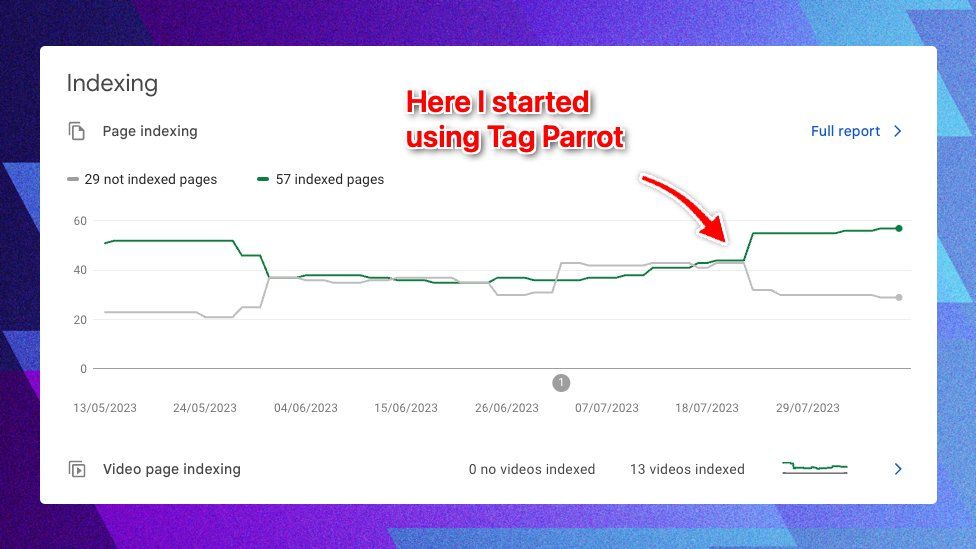 20. Koalawriter ( aff ) - AI-content Text Generator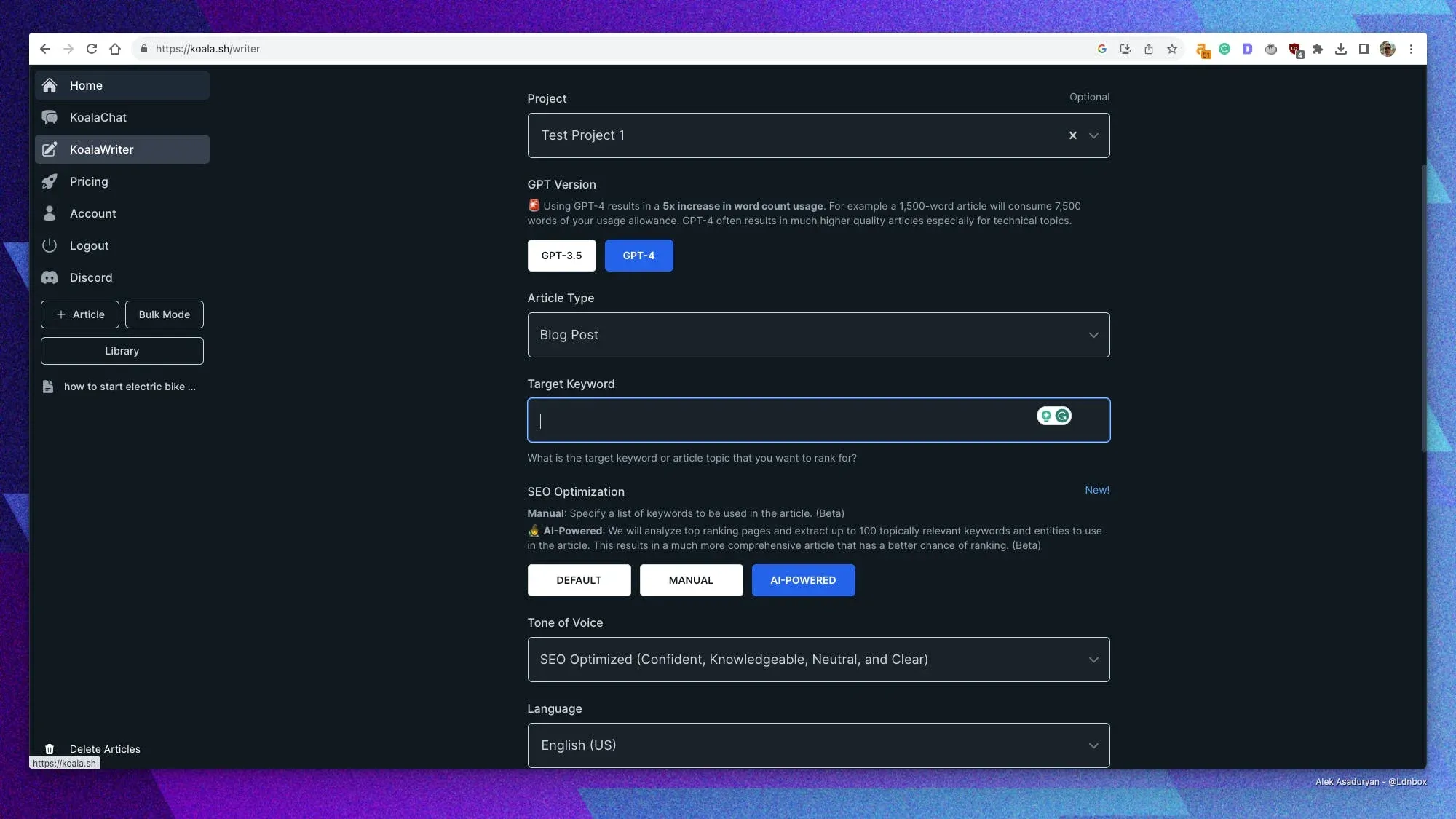 After trying out Koalawriter (aff), I'm impressed. Previously reliant on ChatGPT Plus, I found Koalawriter scoring a strong 8/10 in content generation. It crafts engaging intros, offers 'Key Takeaways', and produces apt subheadings.
While its 3-minute generation time for 3000 words could be faster, the content's depth and the inclusion of mostly relevant external links are commendable. An added FAQ section and potential WordPress integration are pluses.
The real-time search and citation feature is particularly beneficial. Stay tuned for performance updates on a published piece from this tool.
21. NeuronWriter ( aff ) - Content Optimization
NeuronWriter is my favorite content optimization tool. It's pretty similar to Surfer SEO, but it's much more affordable.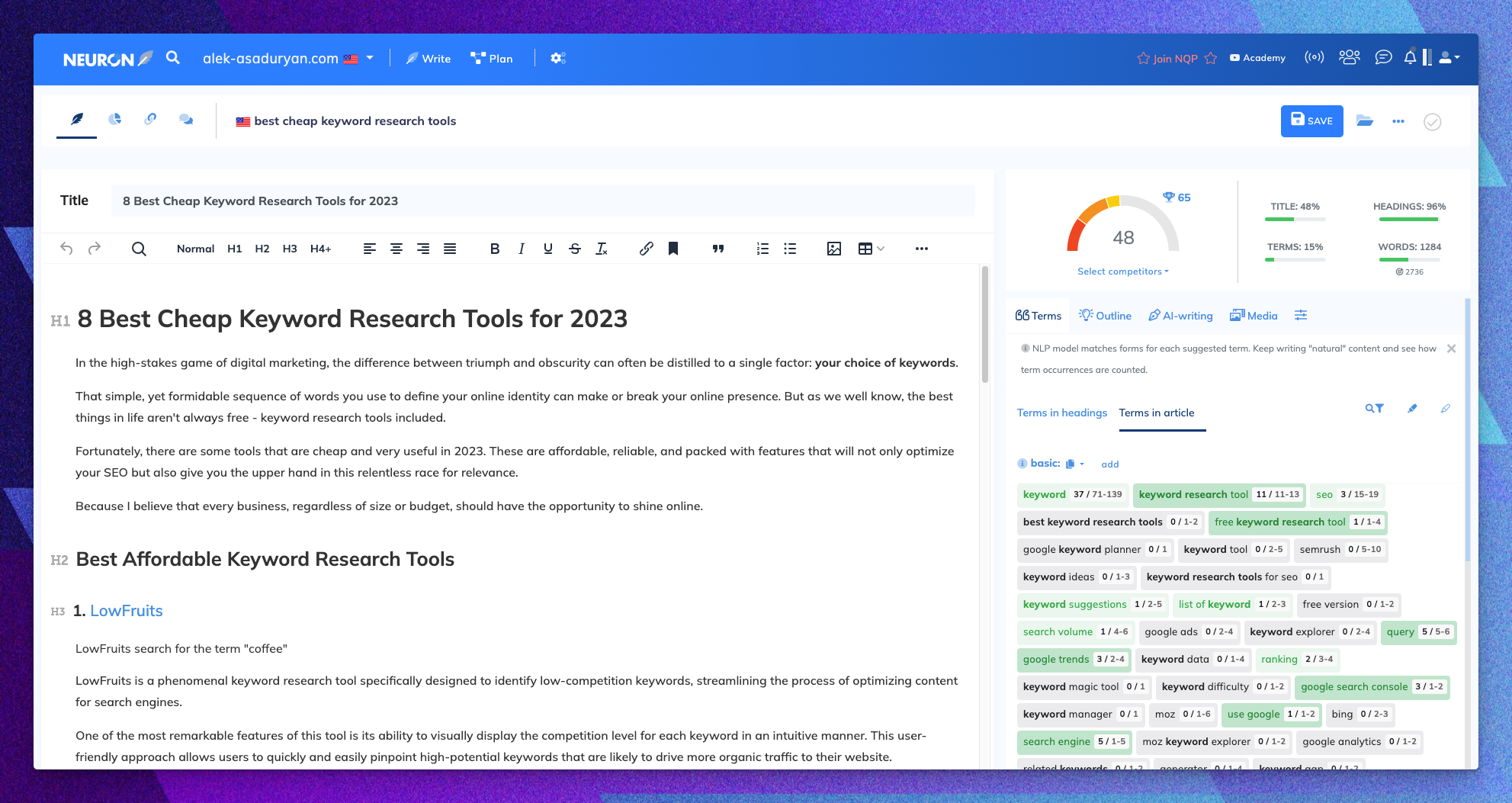 That's a wrap!