15 Best Bicycle Affiliate Programs in 2023 [ All Tested ]
A groundbreaking study by Rakuten/Forrester Research unveiled that a whopping 80% of brands are harnessing the power of affiliate marketing.
And here's the kicker: over 80% of these trailblazing advertisers are investing a solid chunk—around 10%—of their marketing budget into these affiliate initiatives.
Bicycling has long been a popular topic and holds several potential niche opportunities for websites. Here's why:
Amid growing awareness of environmental sustainability and health, cycling has emerged as a favored means of transport and exercise.
Cities globally are adapting to this trend, with many enhancing infrastructure to support biking by constructing dedicated lanes and initiating bike-sharing programs, positioning cycling as a sustainable travel option.
The bicycling realm, vast and varied, caters to everyone from casual riders and pro cyclists to mountain biking enthusiasts, presenting multiple niche opportunities.
1. RadPower Bikes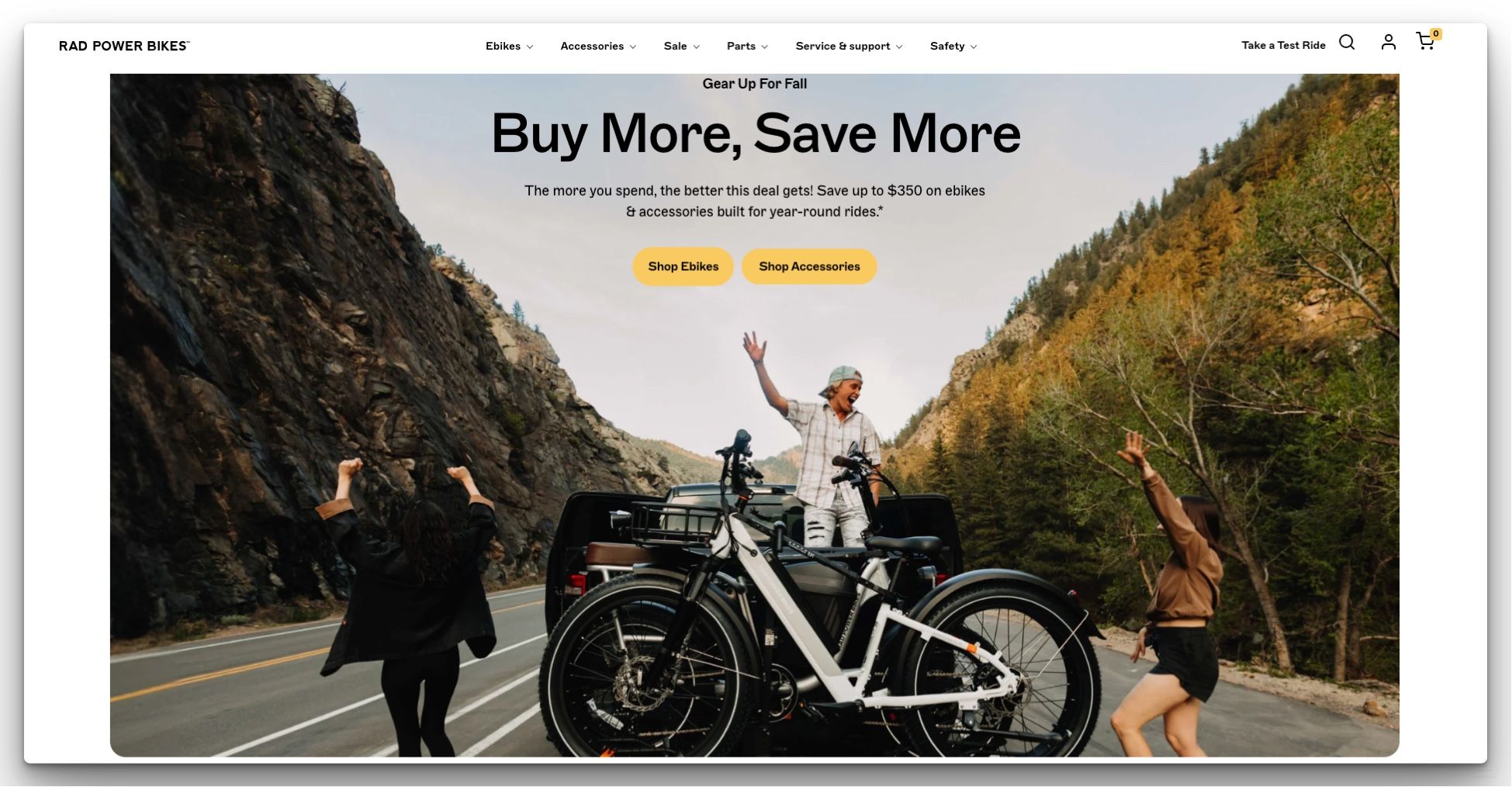 Established as America's premier electric bike brand, Rad Power Bikes is renowned for crafting electric bikes that are versatile, accessible, and reasonably priced. Designed to cater to diverse needs, these bikes offer an unbeatable amalgamation of quality, affordability, and feature-rich enhancements.
With a pioneering direct-to-consumer (DTC) approach, the brand ensures that premium e-bikes are accessible without burning a hole in the consumer's pocket. Affiliates partnering with Rad Power Bikes can expect a plethora of benefits: from earning commissions of up to 5% to leveraging a 30-day cookie.
Additional incentives include free shipping to the lower 48 states, an enticing average order value (with e-bikes priced at approximately $1,599), access to high-quality content, including videos, and a loyal customer base that assures high conversions.
URL: Rad Power Bikes affiliate program
Commission rate: 5% per sale
Cookie duration: 30 days
2. Trek Bicycle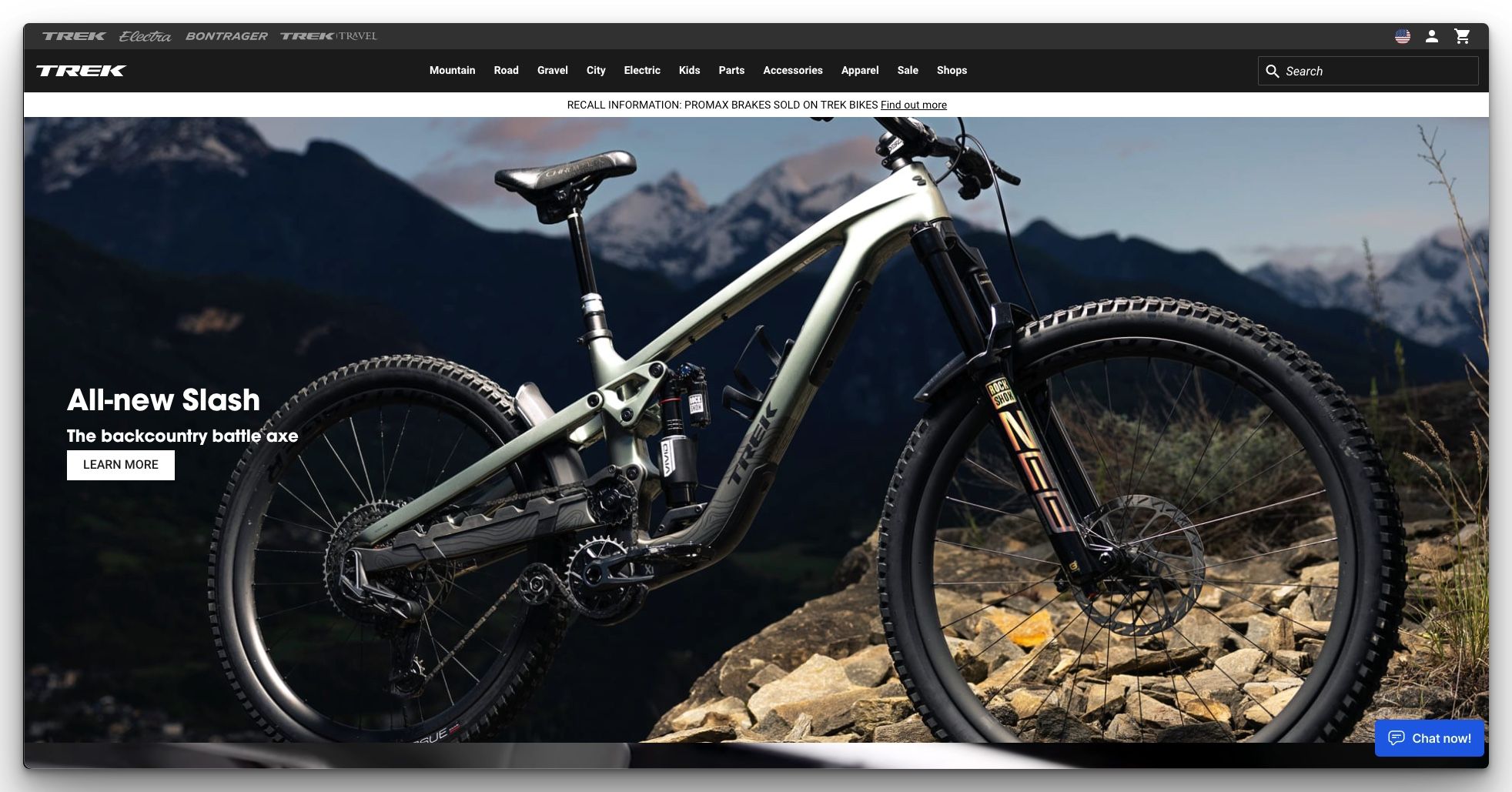 Since its inception in 1976, Trek has made its mark as the foremost performance cycling brand in the industry. Emphasizing exclusivity, Trek's premium products are available only through authorized retailers and their official website, ensuring there's no distribution through platforms like Amazon.
As an affiliate, you can leverage these advantages to your audience. Program highlights include a lucrative commission structure: 8% on aftermarket products, 4% on bikes, and 5% on full-suspension bikes.
With a 30-day cookie duration, free shipping on orders over $50, an average order value exceeding $200, and a dedicated in-house affiliate program management team, your earning potential with Trek is unparalleled.
URL: Trek Bicycle affiliate program
Commission rate: 4% - 8% per sale
Cookie duration: 30 days
3. Kona Bicycles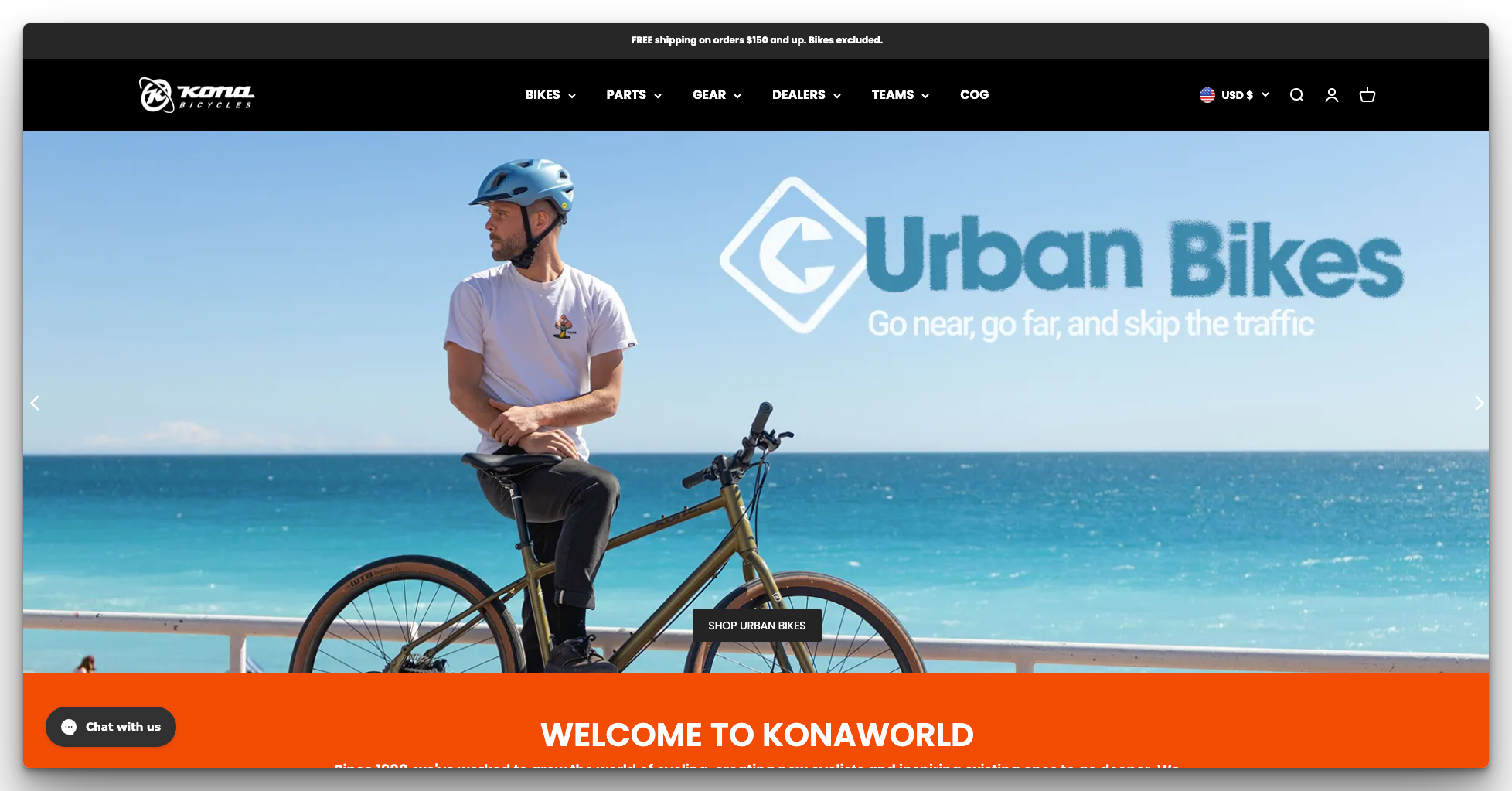 Since its inception in 1988, Kona Bicycles has been dedicated to expanding the cycling community, welcoming newcomers, and motivating seasoned cyclists to explore further.
Kona is renowned for crafting specialized bikes, ranging from mountain and gravel to commuter, bike packing, and e-bikes, all designed without traditional constraints, ensuring endless memorable journeys.
The Kona Program offers a commission structure based on the type of product purchased: a 4% commission is provided for all Suspension Bikes, while a more generous 8% commission is granted for Drop bar, gravel, urban, electric bikes, and frames.
Additionally, gear and accessories also come with an 8% commission. Participants in the program can benefit from a 30-day cookie duration, ensuring that sales generated within a month of a customer's initial visit are credited to them.
URL: Kona Bicycles affiliate program
Commission rate: 4% - 8% per sale
Cookie duration: 30 days
4. Tern Bicycles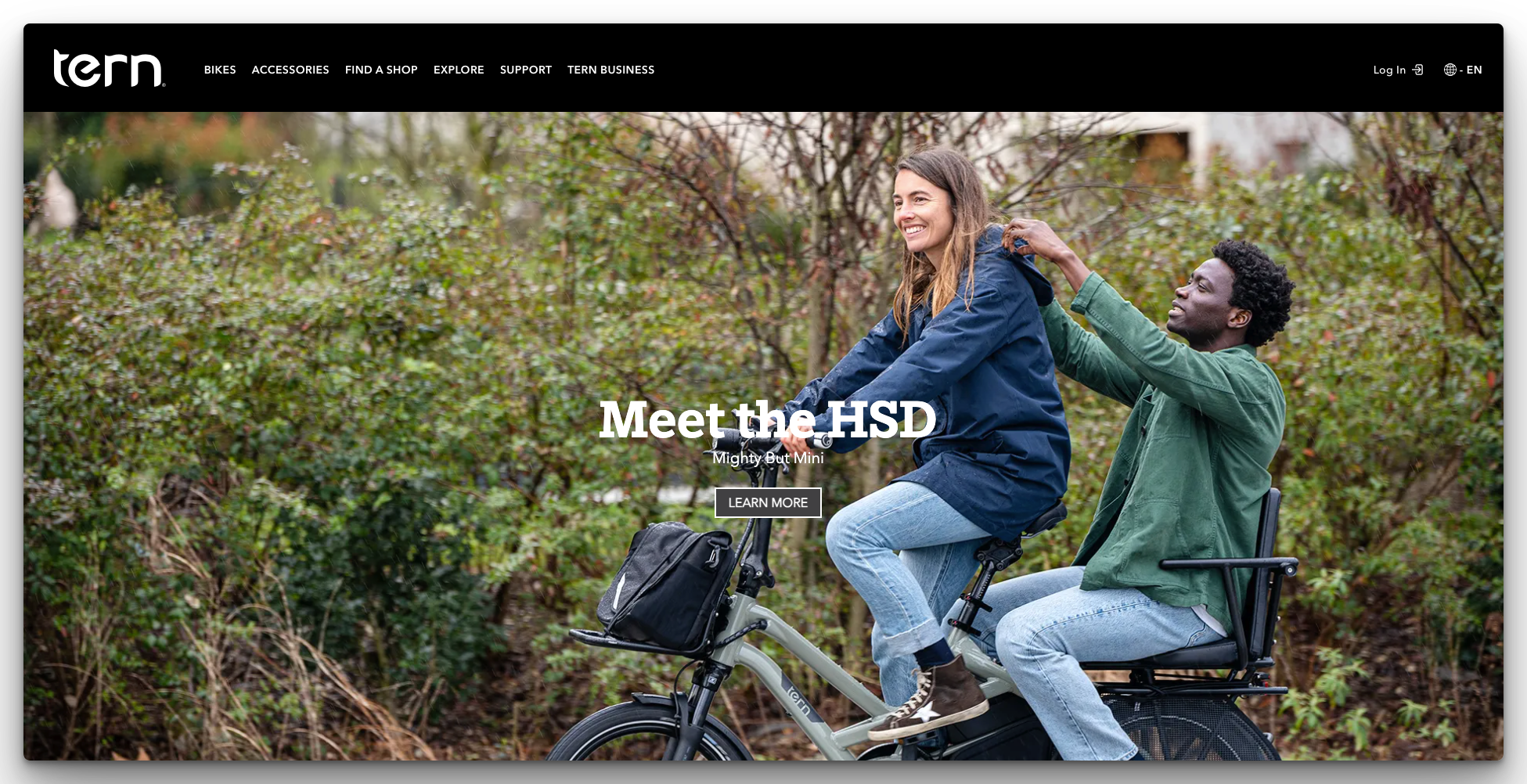 Established in 2010, Tern Bicycles crafts bicycles that envision a transformed world. Their exclusive range spans from urban folding bikes to electric cargo bikes. As a top-tier brand, we emphasize building strong relationships among consumers, retailers, and our affiliate partners.
If you're a publisher or influencer fueled by a love for bikes as a means of transportation, a commitment to sustainable living, or an enthusiasm for tech, Tern Bicycles presents an enticing opportunity.
With premium products available solely via authorized retailers or directly from their website, affiliates can earn a 3% commission on referred sales. Boasting a 30-day cookie duration, an average order value exceeding $400, and the support of a dedicated in-house affiliate program team, aligning with Tern Bikes promises both purpose and profit.
URL: Tern Bicycles affiliate program
Commission rate: 3% per sale
Cookie duration: 30 days
5. REI.com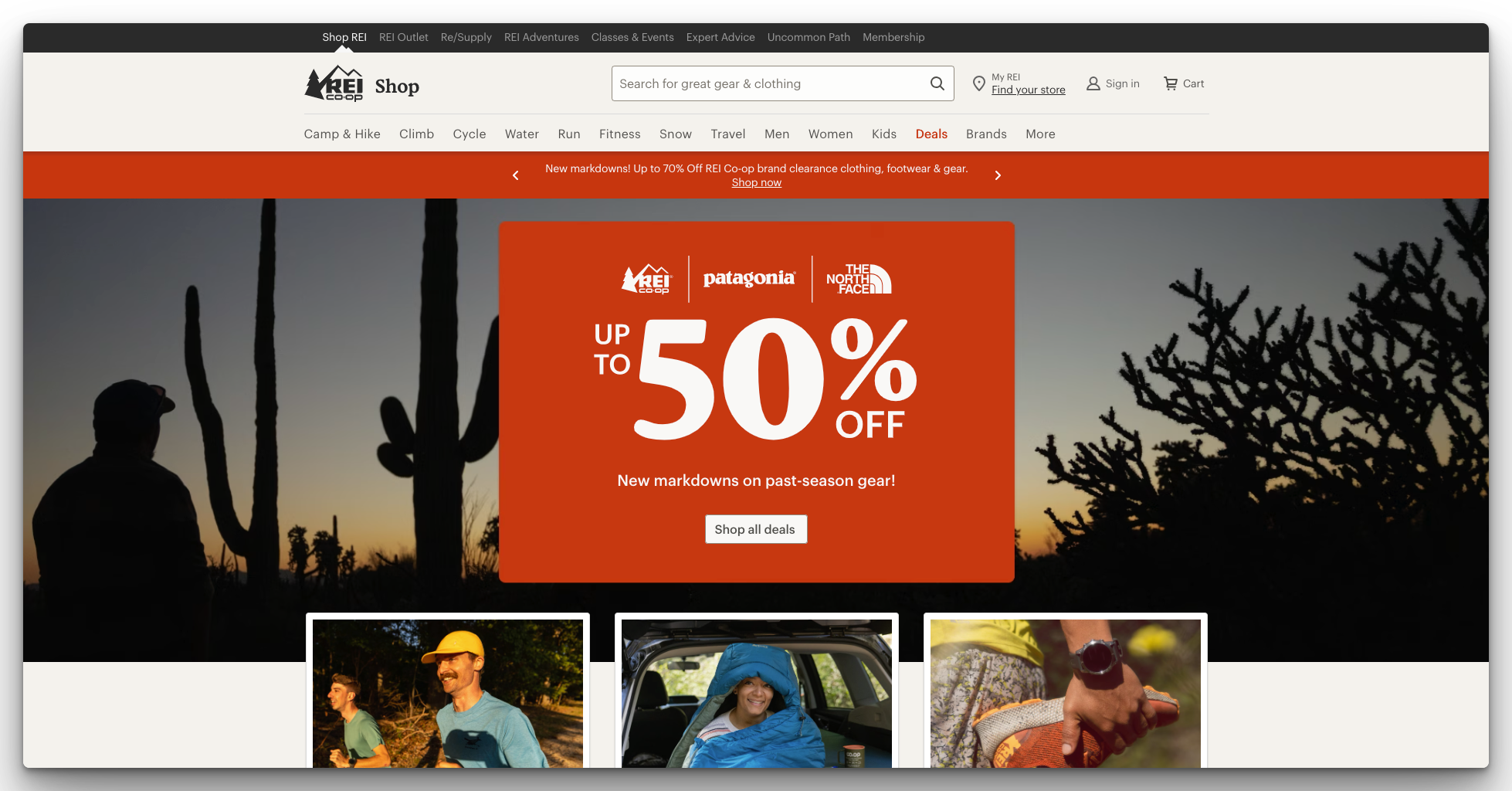 Since its inception in 1938, REI has positioned itself at the forefront of the outdoor industry, providing an extensive range of reliable gear. Beyond products, they offer expert insights and comprehensive details about our offerings and the exhilarating world of outdoor recreation.
REI.com is one of the best-converting affiliate programs in the outdoor space, with a ton of experience and expertise in the industry. Affiliates enjoy a competitive 5% commission rate and the advantage of a 15-day cookie duration ( it was 30 days before 2020 ).
With an average order value exceeding $130, the program offers substantial earning potential. Customers can benefit from free shipping to any REI store for convenient pickup, while REI Co-op Members are treated to complimentary U.S. standard shipping.
URL: REI.com affiliate program
Commission rate: 5% per sale
Cookie duration: 15 days
6. Tommaso Cycling ( Giantnerd.com )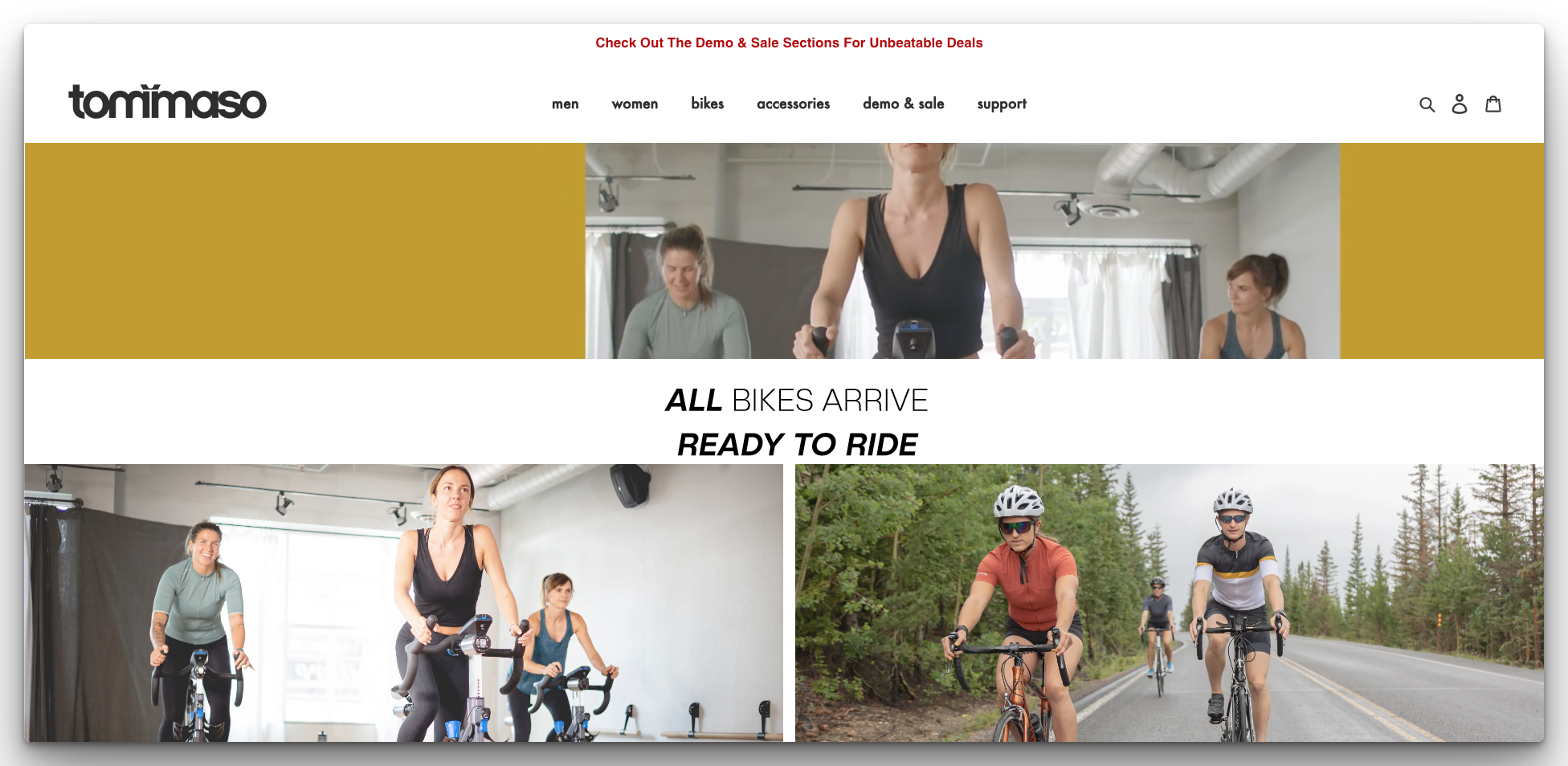 Tommaso Cycling offers a very generous cookie duration of 120 days for customers and a 5% per sale commission rate. The brand is trying to make some of the most affordable road bikes on the planet and to be honest, they're doing it quite well.
Their customers benefit from direct-from-manufacturer pricing, which translates to savings of up to 70% off traditional retail prices. They further sweeten the deal with complimentary shipping on orders exceeding $50 and offer attractively priced international shipping rates.
URL: Tommaso Cycling affiliate program
Commission rate: 5% per sale
Cookie duration: 120 days
7. WOOM Bikes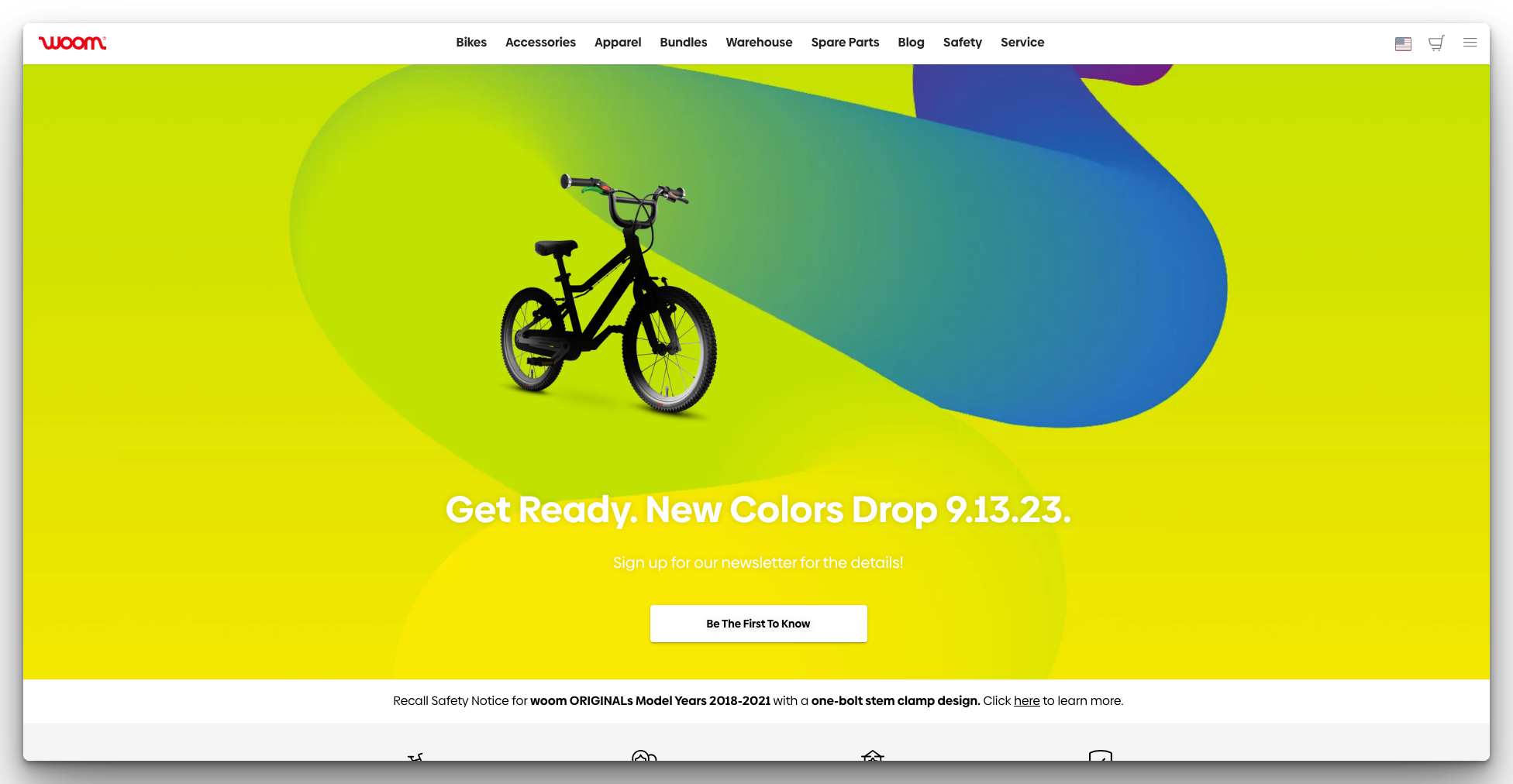 WOOM crafts exceptionally lightweight and finely tuned bicycles for children of every age. Each element is thoughtfully designed to offer the most delightful cycling experience for your young one.
Join their affiliate program and benefit from a generous 5% commission on every sale. Not only will affiliates be compensated on the entire order amount, but with the average orders exceeding $250, their earning potential is substantial.
The 30-day cookie ensures that affiliates receive credit for sales even if the purchase is made weeks after the initial referral. With an extensive catalog that showcases a broad range of bikes and accessories, it's an opportune program to join and promote.
URL: WOOM Bikes affiliate program
Commission rate: 5% per sale
Cookie duration: 30 days
8. Priority Bicycles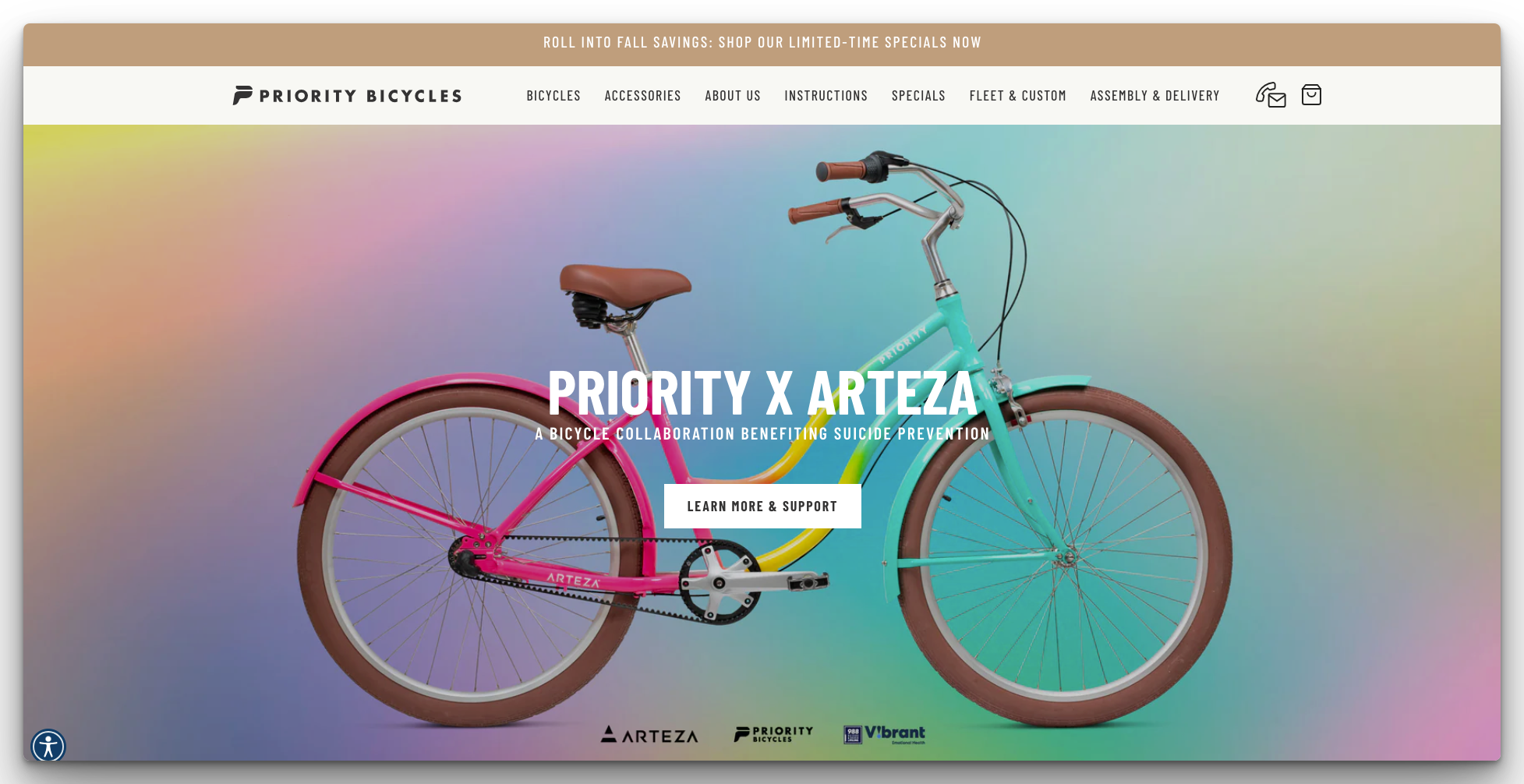 Priority Bicycles is one of my favorite bike brands because they make high-quality bikes and their CEO, Dave Weiner, is skilled in marketing and branding. They are a leader in low maintenance, high quality, affordable belt-driven bicycles for everyday riders.
They provide an attractive 5% commission on every sale generated through your referral. With a 21-day cookie duration, you can benefit from repeat customers within a three-week window. Their average sale value exceeds $550, giving you the potential to earn substantial commissions.
URL: Priority Bicycles affiliate program
Commission rate: 5% per sale
Cookie duration: 21 days
9. Huffy Bikes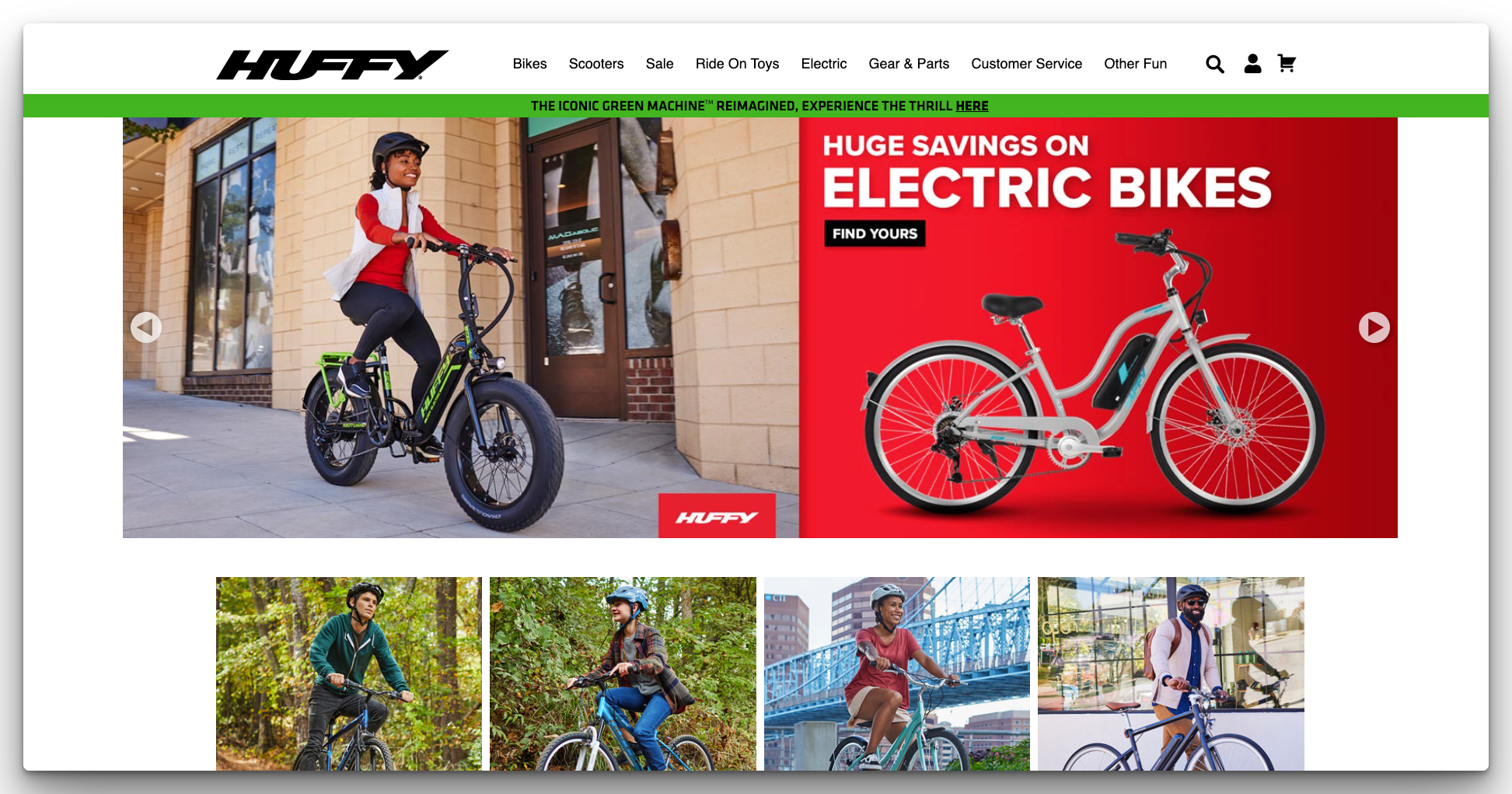 Do you manage a platform focusing on bikes, cycling, or outdoor activities? The HUFFY Affiliate Program is your golden ticket, offering a 7% commission for every qualified buyer you send their way.
As a revered brand in the biking industry, with a legacy stretching over 125 years, Huffy is recognized by more than 90% of the market. Remarkably, 1 in 3 kids' bikes sold in the U.S. is a HUFFY, illustrating the immense potential for affiliates.
They're promising an average order value of $175+, and a 30-day cookie duration. Dive into a high-demand category, including e-bikes and scooters, and enjoy the confidence of promoting products backed with extensive warranties, including a 10-year guarantee on our aluminum bike frames.
URL: Huffy Bikes affiliate program
Commission rate: 7% per sale
Cookie duration: 30 days
10. Aventon Bikes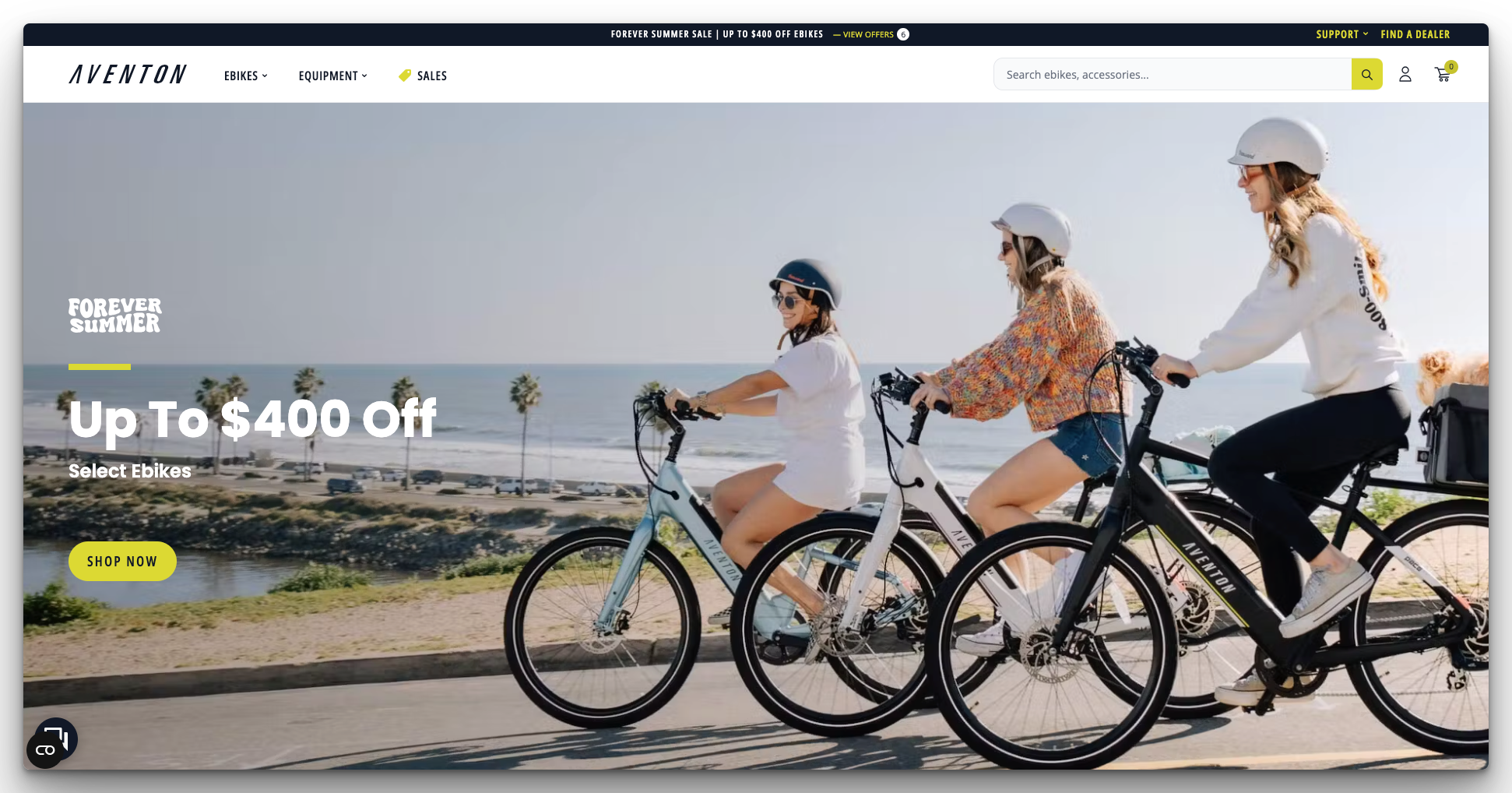 Aventon is a well-known brand that offers electric bikes of exceptional quality at affordable prices. Their commission rate is set at 4% and their cookie life is 30 days.
URL: Aventon Bikes affiliate program
Commission rate: 4% per sale
Cookie duration: 30 days
11. Ride1UP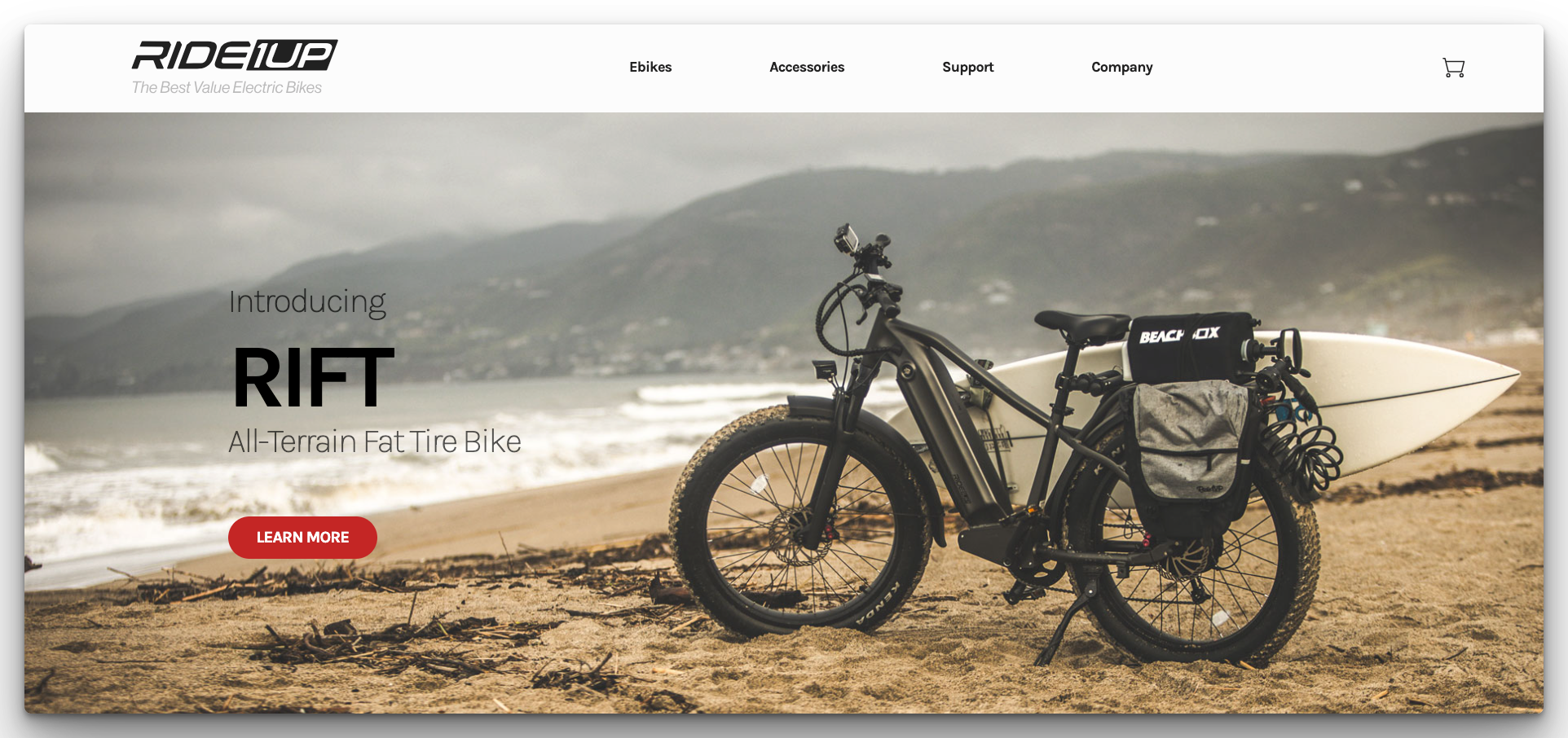 Ride1UP produces value-packed e-bikes with budget prices and solid components. All Ride1UP e-bikes feature powerful electric components that develop Class 3 speeds and provide a solid range. The company cuts a few corners to lower the price, but the final product is well worth the price.ChatGPT
Ride1UP crafts e-bikes that strike a balance between affordability and quality components. Each Ride1UP e-bike boasts robust electric parts capable of achieving Class 3 speeds, ensuring an impressive range. While the company adopts cost-saving measures, the end product undeniably offers great value for its price.
With a base commission of 5%, partners have the potential to earn notably from referrals. Their program is designed with the affiliates' needs in mind: a generous 30-day cookie duration ensures partners receive credit for sales, even if they transpire weeks after the initial visit.

URL: Ride1UP affiliate program
Commission rate: 5% per sale
Cookie duration: 30 days
12. ICAN Cycling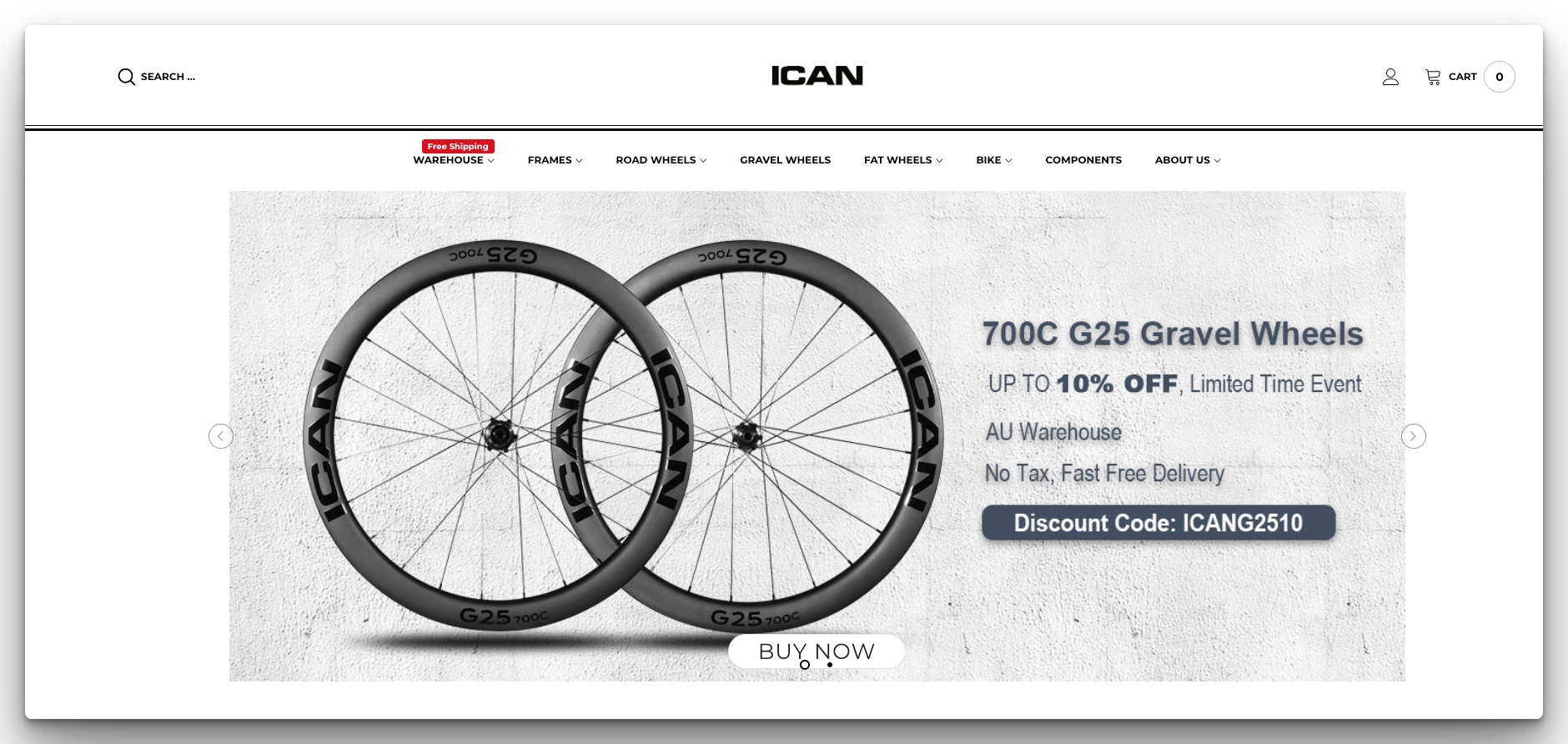 ICAN Cycling offers premium carbon bicycles, wheels, and frames. When customers purchase carbon wheels and frames together, they benefit from a $100 discount.
While headquartered in China, ICAN Cycling operates dedicated warehouses in the US, EU, UK, Australia, and Spain, ensuring swift, complimentary shipping for overseas warehouse orders.
For those interested in partnering, ICAN runs its affiliate program through the ShareASale affiliate network. Affiliates receive a 5% commission on sales made within 30 days via their referral link.
Given the price range of complete bikes ($1,500 – $4,000), an affiliate stands to gain between $85 and $200 on a single sale. Moreover, with the average cost of frame and wheel sets being around $500, this translates to a $25 commission per sale.
URL: ICAN Cycling affiliate program
Commission rate: 5% per sale
Cookie duration: 30 days
13. Competitive Cyclist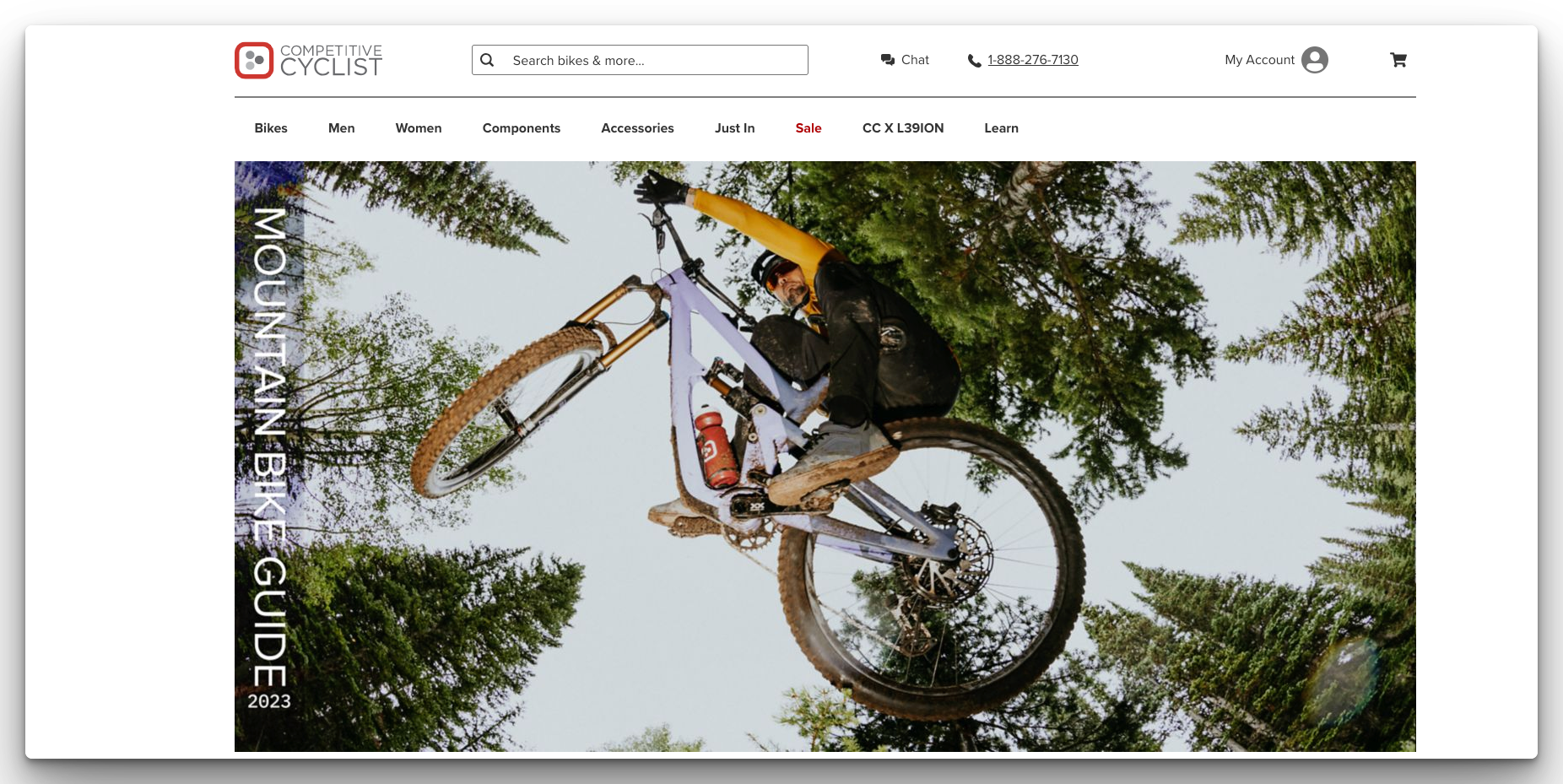 Competitive Cyclist offers bespoke bikes crafted by renowned brands such as Santa Cruz, Yeti Cycles, and Pinarello. In addition, they provide a diverse array of bike components, accessories, and apparel. The venture operates under the umbrella of Backcountry, one of the leading specialist outdoor retailers in the U.S.
Affiliates can benefit from Competitive Cyclist's program, which is managed through both Avantlink and Impact Radius platforms. The program features a 30-day cookie duration and guarantees a starting commission of 5% on qualifying sales.
Notably, their website mentions the possibility of elevated commission rates, with standout affiliates potentially earning as much as 12% on certain sales. The platform is known for its impressive average sale value, often exceeding $250.
URL: Competitive Cyclist affiliate program
Commission rate: 5% per sale
Cookie duration: 30 days
14. Jenson USA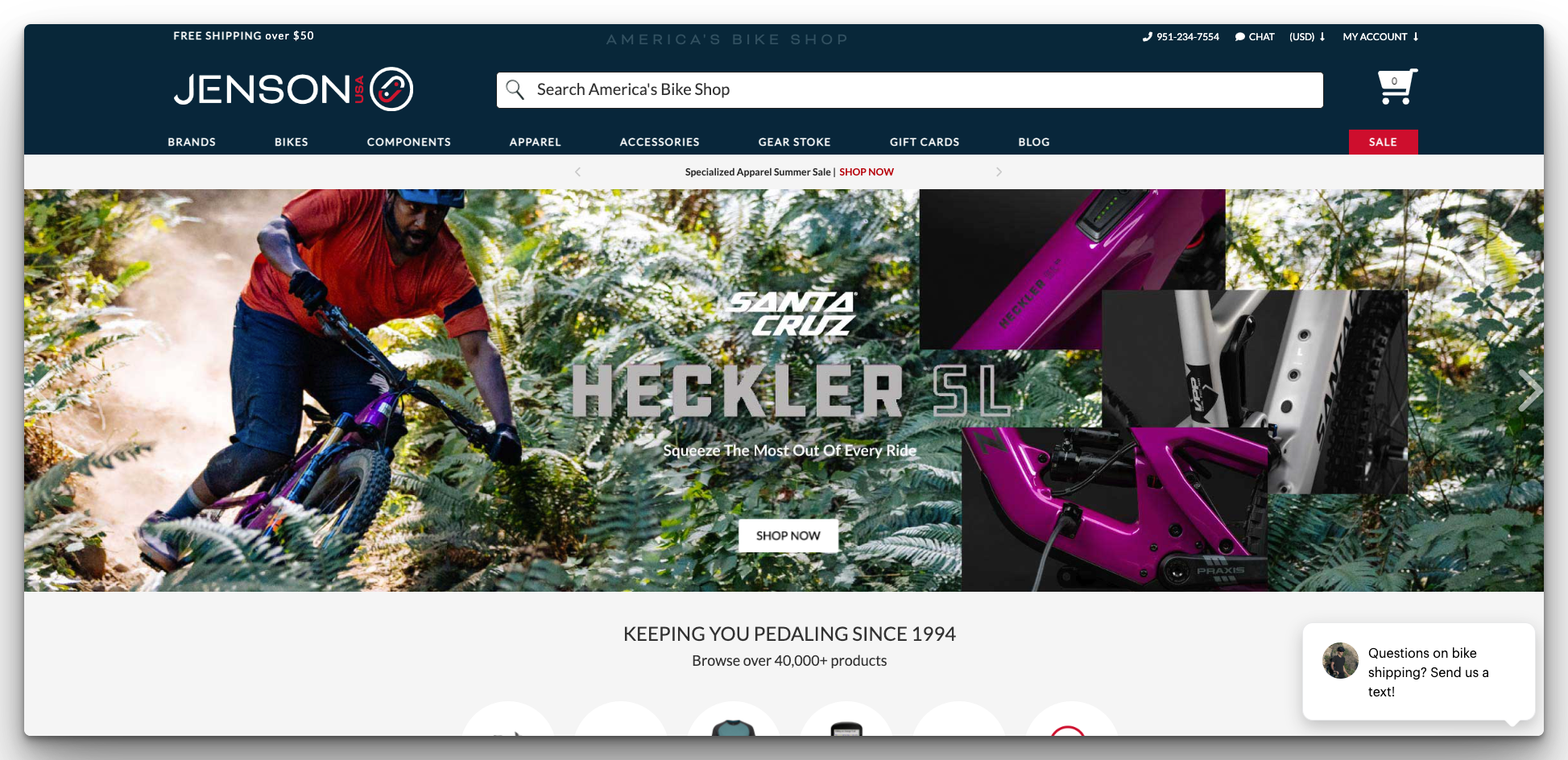 Jenson USA offers a wide selection of mountain, road, and electric bikes, complemented by a vast range of accessories and apparel. Boasting an expansive inventory of over 40,000 items, the company assures customers of its competitive pricing through a low-price guarantee.
Orders above $50 qualify for complimentary shipping. Moreover, all bikes from Jenson USA are designed for quick assembly, allowing users to set them up in a few simple steps within a mere 10 minutes.
Affiliate marketers can join Jenson USA's program via Avantlink and Impact Radius. The company rewards affiliates with a 3% commission on sales, backed by a 30-day cookie duration. It's worth noting, however, that websites focusing on deals and coupons are subject to a reduced cookie timeframe and a decreased commission structure.
URL: Jenson USA affiliate program
Commission rate: 3% per sale
Cookie duration: 30 days
15. Engwe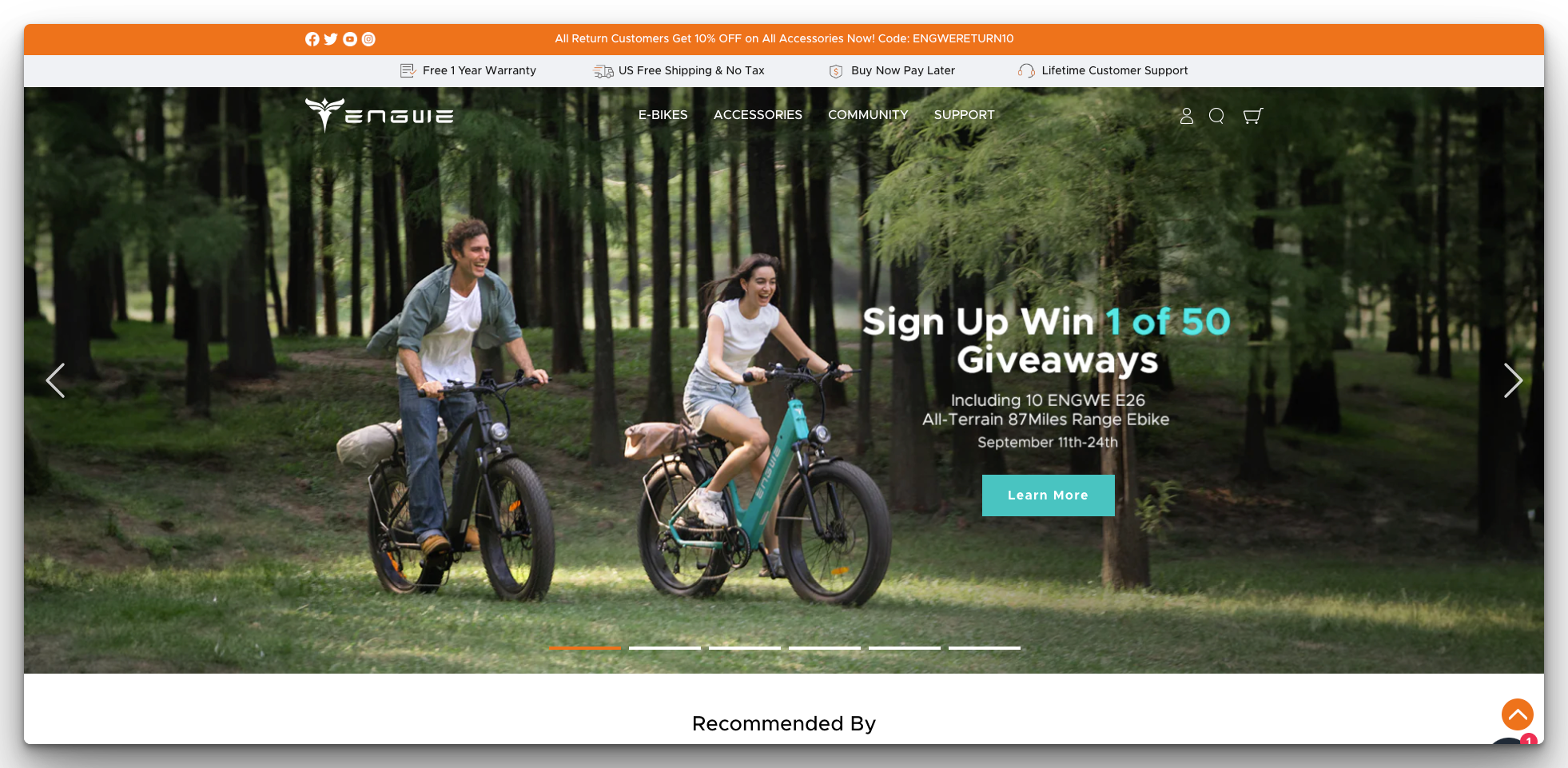 Engwe specializes in electric bicycles, complemented by mobility scooters and various accessories. Catering predominantly to the US and European markets, Engwe assures its customers with a one-year warranty and lifetime support for all purchases.
Affiliate marketers can collaborate with Engwe through their program available on the ShareASale affiliate network. The program offers a 5% baseline commission, with the potential to rise to 6% for specific promotional materials.
A 30-day cookie window ensures affiliates have a fair window for conversions.
Based on ShareASale's monthly statistics, Engwe's website showcases an impressive average sale amounting to $1,182.20, translating to an average commission of $67.87 for affiliates. With an EPC standing at $112.30 and a commendable 1.65% conversion rate, the program offers promising returns for potential partners.
Commission rate: 5% – 12% per sale
Cookie duration: 30 days
Final Thoughts
There are many cycling affiliate programs available, which allows you to easily find relevant brands and quality products for your audience.
Bicycling is a very interesting niche with a ton of potential especially when we talk about high pricing items like electric bikes.